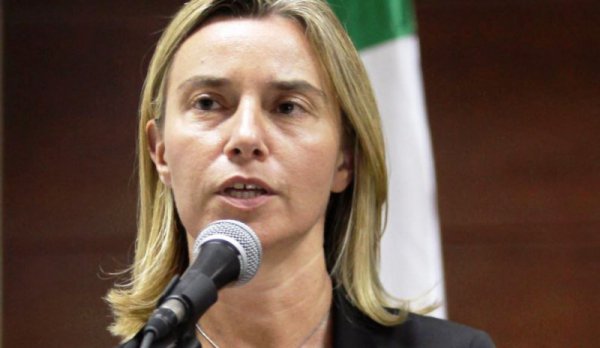 Foreign policy chief of the European Union Federica Mogherini stated that EU must do everything in its power to prevent Moscow from creating a ground route connecting Russia and Crimea via Ukrainian territory.
"I believe that EU must make every effort to block efforts to connect Crimea and Russia by ground." – said Mogherini while speaking yesterday at the European Parliament Committee on Foreign Affairs.
"EU must be united and act based on principles of solidarity. We must prevent this (ground corridor) instead of thinking about a proper post-factum reaction (i.e. new sanctions)." – she said, dismissing attempts to bring up a discussion about new sanctions.
"In the near future it is important to ensure full compliance with Minsk agreements, supporting Poroshenko in his peacemaking efforts", - said the diplomat.
"We need to face our Eastern neighbour – Russia. Perhaps today Russia is not a partner of the EU, but it remains a country of strategic importance and our neighbour. We need to re-evaluate our relationship with that country." – stressed Mogherini.
Despite criticism from the conservatives for her "pro-Russian" stance, Mogherini has already been officially appointed to the position of the chief of EU foreign policy.
In July, while on an official visit to Moscow, the former head of the Italian Foreign Ministry was able to find common ground with both Vladimir Putin and Sergey Lavrov. At the time, she was calling for a "softer stance on Moscow" pointing out that sanctions against Russia are excessive and destructive. Mogherini admitted that it is impossible to isolate Russia and, drawn into the conflict, the EU will feel all of its "negative consequences" to full extent.