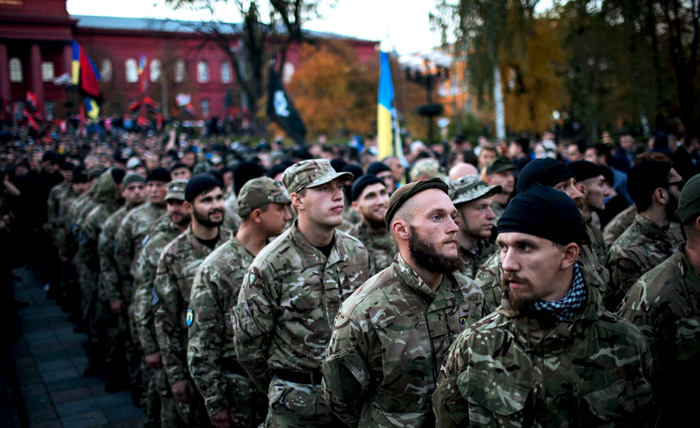 Ukrainian nationalists are vying to absorb Polish lands

Poland's south-eastern fringes have been recently seeing an upsurge of the Ukrainian nationalist activism, writes the influential Polish newspaper Rzeczpospolita quoted by the NewsBalt information agency. Ukrainian nationalist activists are now frequent visitors to Poland's Subcarpathia region where they face resistance from angry locals.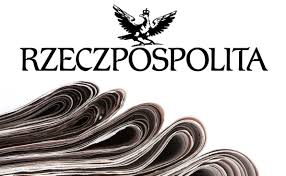 According to the Rzeczpospolita, Ukrainian radical nationalists are laying claims on a string of Polish borderline areas that they say Ukraine should annex.

The Polish Wiadomosci.open.pl. website adds: "They are primarily radical activists from the nazi-leaning Svoboda and Right Sector factions. The both groups promote the ideals of the Ukrainian Rebel Army and the Ukrainian Nationalist Organization that massacred Polish civilians in the Volyn region during the World War Two".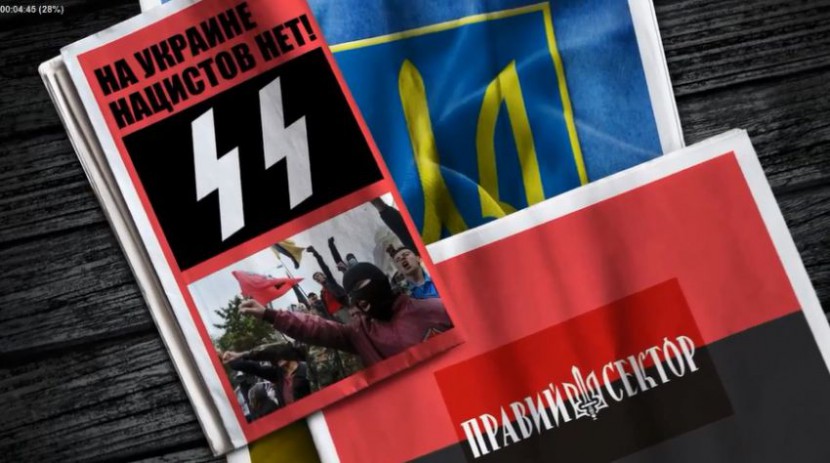 Amid these developments, the Polish President Bronislaw Komorowski has congratulated Piotr Poroshenko upon the election of the Verkhovna Rada [the parliament] where the ideological successors of those baby-killers will be now passing Ukrainian laws. What's more, Komorowski has invited him to come to Poland on an official visit, after Poroshenko praised and legalized the ideas of those Bandera followers who murdered some 100 000 Poles back in 1943.

More generally, not only the US, but also Poland contributed to what Ukraine is now. The Ukraine who strongly supported the Maidan movement, and later condoned the anti-Russian policies of the coup-installed government.

How can Ukraine cause so much apprehension?

Does Ukraine, with its Nazi ambitions, represent a threat for Poland? And how come that Poles, with their tragic historic experience, fail to draw any lessons from their past?

- While virtually the whole class of Polish politicians is building their policies on hatred for Russia, they turn a blind eye to anti-polish practices of the Ukrainian nationalists, particularly in the Western Ukraine, explains Yuri Bondarenko, Director of the Russian-Polish Center for Dialog and Accord, - They carefully ignore or disparage Ukrainian nationalist claims over parts of Poland.

At the same time, it is known that high-profile nationalistic demonstrations in Poland are being staged by Ukrainian students who do not pay for their education, and neither does Poland. They are financed by American entities from American funds.

Poland-educated Ukrainian students played a substantial part in Maidan as foot soldiers and lieutenants. Many of them later received additional skills in training camps and dedicated workshops, all of that with an intimate involvement of the Polish ruling class. It is not surprising therefore that Polish leaders try to ignore what's going on.

— How is it consistent with the mood of the Polish public opinion?

The public opinion in Poland is acutely aware of the Ukrainian nationalist territorial claims. These concerns are espoused especially by younger people and nationalist-minded NGOs all over Poland. But their views mostly remain unheard since they do not have access to mainstream media and have no high-level government connections. This is why their activism is mostly limited to Internet and social media.

This conflict between the official government policy and the growing popular opposition will sooner or later enter a collision course, with an uncertain outcome. Ukrainian nationalists are known for their unruly, reckless, and negligent behavior.

And this Nazi breed has been cultivated by the Poles themselves. I don't know how they plan to live with it.

But the situation is unraveling quite rapidly, which is significant in the run-up of Polish elections. Should a rogue faction emerge, uncontrolled by the Warsaw officialdom, Poland will face a lot of problems.

We should also understand that the whole Polish political class, whether in government or in opposition, operates on behalf of the EU.

— Could you explain?

- Poland is first and foremost a member of the EU and NATO. Polish national interests takes a second stage.

To an unbiased observer, the emerging and rising Nazi regime in Ukraine is contrary to the Polish interests. So is the upcoming economic disaster in the neighboring country. If it comes to an economic implosion in Ukraine, Poland will be the first in line to be submerged by refugees and migrant labor, borders and visas notwithstanding. Poland definitely does not want to see that happening.

Alexei Pilko, political observer and Director of the European Communications Center, also notes that the crumbling Ukrainian economy may spell havoc for the seemingly wealthy Poland:

- If the government in Ukraine loses control of the economy, Ukraine will be crippled. Where would the hungry Ukrainians go?

They will rush into the neighboring Poland, with its looks of a civilized European country and so superior to Russia. However Poland will not be happy to see them at its gate.

That will be the problem number one.

The problem number two. Conventional thinkers tend to say that Russia is the archenemy of the Ukrainian nationalists.

This is not the whole truth. They are as hostile to Poland as they are to Russia. They also have grievances about Poland. Conversely, Polish nationalists will tell you that Lvov is a Polish town.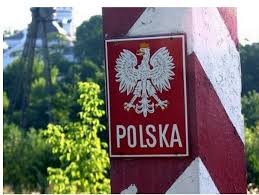 We are therefore bound see more ethnic tensions along the border between Poland and Ukraine.

— What kind of timeline do you have in mind?

I don't see it coming to the fore in a year or two. But over the medium term a conflict between Poland and Ukraine is not to be excluded.

The conflict would be started at the grassroots level by local citizens who will have to get organized to fight back against Ukrainian nationalist incursions and provocations in the Polish border areas.

Again, for Bandera followers Poland is the same sort of enemy as Russia.

This is why we are really surprised to read recurring media reports about Polish private defense firms engaged in Donbass.

Fighting on behalf of those who are about to claim your land looks a bit foolish. Someone in Poland has made this political decision.

— Poland has made another exciting decision to move troops from the western border over to the east. Does Warsaw have reasons to believe that Russia is a threat?

At the official level, Ukraine is still considered as an ally. But with Bandera as a newly-found national hero, Ukraine is no ally to Poland. It is a challenge that Poland will have to face in the next couple of years.

In reality, the Polish leaders keep falling into the same error of judgment. The last time around, they tenaciously disagreed with the USSR on how to counter Hitler's Germany. We see the history repeating as Poland has created a huge problem that will have to be tackled not by Americans or Germans, but by the Poles themselves. And their solution for the Ukrainian problem is nowhere in sight.