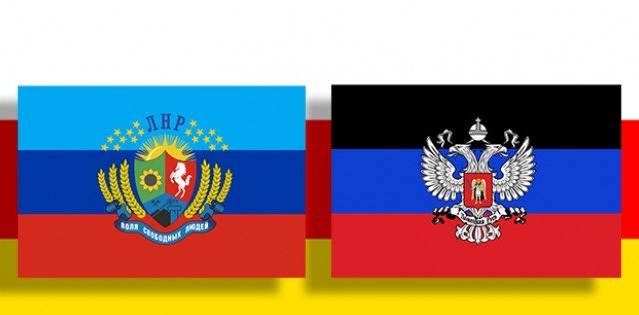 South Osetia decision to recognize DPR and LPR independence has been voted pro unanimously and without a shade of doubt, just now Tzhinval is preparing a draught treaty of cooperation with the republics, - conveyed to Novosti Information Agency South-Osetian Parliament speaker Anatoly Bibilov.
Bibilov arrived in Russia to take part in III Stavropol Forum of Global Russian National Council 26-27 of November, dedicated to the theme "Global challenges - Russian responses".
Answering to the "Novosti Agency" question in forum backstairs as to what caused recognition of DPR and LPR republics and how cooperation with them is going to set in, Bibilov noticed that South Osetia was guided by the idea that "both Donetsk People's Republic and Lugansk People's Repuoblic principally are in the same condition now in which we have been in 1990-ties".
"And we clearly understand that people, who live in both republics, need support. And the most important support that is needed is a political one. And we never hesitated as to whether recognize Donetsk and Luganstk people's republics or not. We were bound to do so", - remarked Bibilov.
He also added, that South Osetia president Leonid Tibilov "charged the Ministry of Foreign Affairs to work up an interstate treaty draught and make it ready to be signed"
The leader of South Osetia yet in the end of May signed a decree of recognition of DPR and LPR and establishing of diplomatic relations with both. At the early April's protesting meetings people of Lugansk and Donetsk regions, having not recognized the February coup d'état legality, proclaimed creation of "People's Republics", which after May referendums declared their sovereignty and later formed a "Novorossia" union.
Translator: Master Butch