In a Russians featuring a map of Eastern Europe, Janzen asserted that there were 1000 kilometers between Russia and Romania and that therefore, any assertions that NATO exercises were 'confrontational' in relation to Russia were nonsense. "Are they using the same map?" he jested.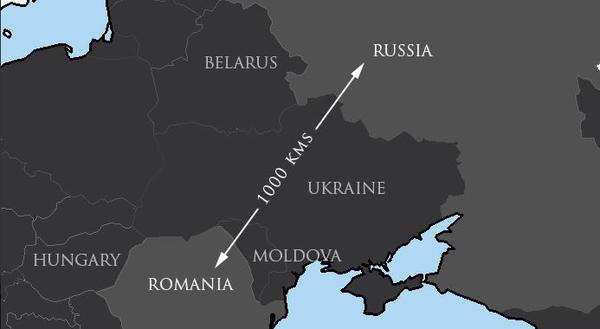 The spokesman's comments were quickly met with responses from Russian social media users, who noted that the map Janzen posted to use as a 'geography lesson' had several errors itself. For example, why is Hungary marked on the map while other countries, including Poland, Slovakia and Lithuania are not? Maybe because its president has served as an annoying thorn in the US's side lately with his anti-war, anti-sanctions comments?
Moreover, for some reason, the general separated the Kaliningrad Region on the Baltic coast from the rest of Russia. Apparently, the region is not yet a household name for US generals, as it is for their Lithuanian and Polish counterparts, with Lithuanian security officials recently confusing a train full of Russian students for a full-blown invasion, while the Poles are busy fortifying their border with the Russian exclave.
But what irritated users most of all were Janzen's claims that the distance between Russia and Romania amounts to '1000 kms'. In reality, the distance between western Crimea and eastern Romania over the Black Sea amounts to less than 230 kilometers. And even taking into account that NATO continues to insist that Crimea is part of Ukraine, the distance between Romania and Russia, both to the north, through Ukraine and to the east, over the Black Sea, still amounts to no more than 560 kilometers.
Last week, Russian Foreign Ministry Spokesman Alexander Lukashevich stated that NATO plans to deploy military forces in Romania were a confrontational measure, creating "another supportive foothold for the United States and NATO close to the Russian border." Earlier this month, the United States deployed 12 A-10 Warthog planes and 200 airmen and support equipment to Romania.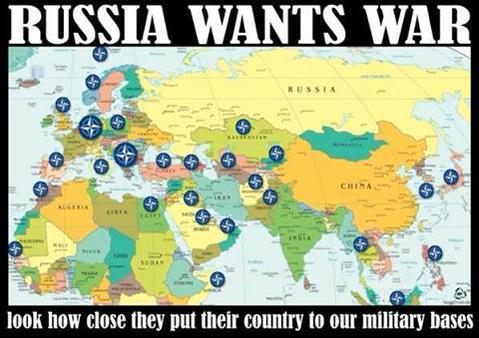 In early February, NATO defense ministers agreed to set up a new high-readiness group dubbed Spearhead Force as part of the NATO Response Force. The ministers also decided to establish six command and control units in Romania, Bulgaria, Estonia, Latvia, Lithuania and Poland.
According to the US Missile Defense Agency, the United States will install an Aegis Ashore Ballistic Missile Defense complex in Romania in 2015 and a similar system in Poland by 2018.
Russia has repeatedly expressed concern over NATO's increased military presence in Eastern Europe.