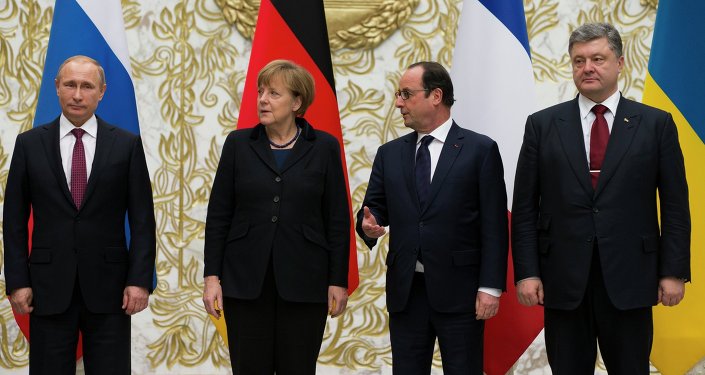 BERLIN (Sputnik) — The Normandy Four comprises Germany, France, Russia and Ukraine.
"We agreed to hold a telephone conversation as the next step. It is possible that after that we will hold consultations at the foreign ministers' level," Merkel said at a press conference.
Earlier in the day, Kremlin spokesman Dmitry Peskov said a meeting of the Normandy Quartet leaders was possible, but dates had not been set yet.