Moscow proposes to the UN Security Council to pass a resolution on deploying Russian peacekeepers in the area of the crash site of the Malaysian Boing, said the Russian Foreign Minister Sergey Lavrov.
"When we hear calls to Russia to provide access for the international experts to the crash site on the background of these obvious facts, I simply have no reaction other than to propose that the Security Council would pass a resolution, if they are sure that only Russia can do it, then pass a resolution inviting Russia to deploy its peacekeeping forces and to provide the security perimeter around the crash site. If already nothing else can be done with the Kiev authorities," – said Lavrov.
"This is, of course, a proposal that is coming from the absurdity of the current situation, but the absurdity also has to have its limits," – he added.
Earlier on Wednesday the Ukrainian Security and Defense Council speaker Andrey Lysenko announced, that the military under Kiev control intend to blockade the popular militia fighters in the area of the crash site of the Malaysian airliner in order to force them to leave the area.
Meanwhile on Wednesday the group of experts from the Netherlands and Australia delayed an attempt to get to the crash site of the Malaysian Boeing in the East of Ukraine for the fourth time. Negotiations for ensuring safe access to the crash site are ongoing.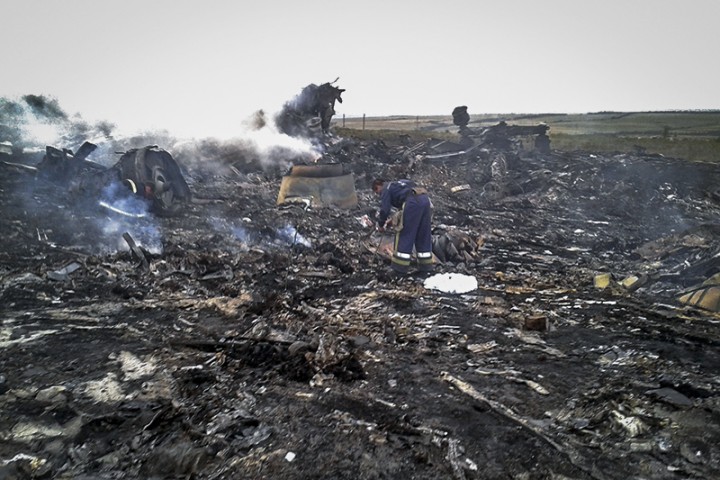 We remind that Boeing 777 of "Malaysian airlines", which flew from Amsterdam to Kuala-Lumpur, crashed on July 17 in the East of Ukraine. There were 298 people onboard the airliner. There were no survivors.