As it became known earlier, a criminal case has been initiated against the officer who saved 78 wounded soldiers of 79th brigade surrounded in «south pocket» Also, prosecution is awating every Ukrainian, who agitates against the anti-terroristic operation (ATO)
Ukrainian community is indignant. Social networks are repleted with outraged comments. Instead of rewarding its soldiers for heroic acts and saving of comrades, they have been prosecuted criminally in the best tradition of Stalinism.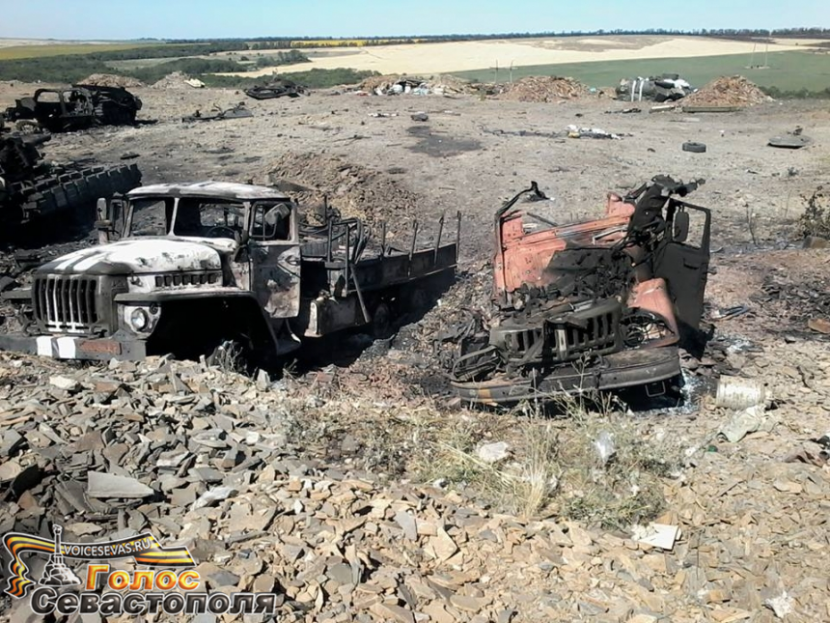 Recently, the Ukrainians who had been observing attentively events in Donbass, were focused on destiny of 79th aeromobile brigade from Nikolaev, which got into the so-called «south pocket» near border. For more than two weeks the paratroopers from this brigade had been surrounded and got under the adversary's twenty-four-hour attacks. They have no provision, no water, no ammunition. Their location in open fields under the 40-degrees heat without any urgent task except «stay and die» is already named the generals' sadism. In particular, the idea to send the paratroopers for immolation is assigned to Victor Muzhenko, the new head of Ukrainian general staff and also to americal general Alan Randy Кее, who has been sent to Ukraine by Pentagon as a consultant. Demanding to evacuate soldiers from this hell, their mothers and wifes have blocked the roads in Kiev and Kirovograd region, picketed the administration of the president Poroshenko and Ministry of Defense. They've been told that this is impossible, but as it turned out later, - it is quite possible.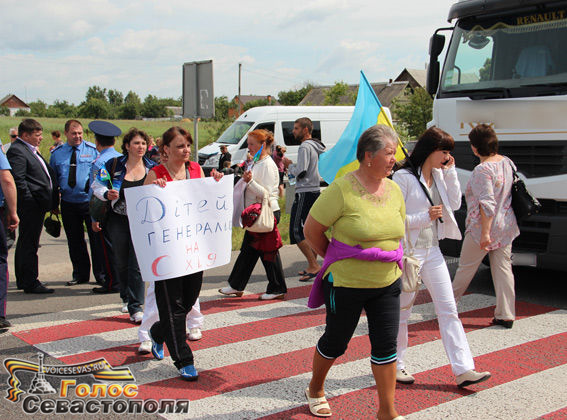 A few days before, with the help of the famous volunteer Yuriy Biryukov and under the guidance of major, the paratroopers of 79th brigade had successfully evacuated 78 wounded soldiers and a few nurses. All wounded soldiers were in a critical psychological state and many wounds. The officer, who saved wounded soldiers, was met as a hero. It's been suggested in social networks to reward him and volunteer Biryukov with the government awards. However, the press-service of non-government organisation «No one except us» has informed that the criminal case against this officer is already opened. He is accused in taking of independent decision which wasn't coordinated with General Headquarters. Representatives of organisation «No one except us» have already declared that they are ready to protect the rights of the officer-hero in court.
Similar situation happened with the fourty soldiers of 51th mechanical brigade, who laid down arms, crossed the Russian border and announced that they don't want to be at war. The Ukrainian minister of defense Valeriy Geletey called them deserters, Muzhenko betrayer and the Ministry of Defence published on its web site the news about initiating of official investigation. However, the Ukrainian journalists who are in ATO zone, are convincing that the Ukrainian officials have no rights to call their soldiers betrayers, who were actually left to die. The correspondent of TV channel «Inter» Roman Bochkala, on his facebook page has described the details of their story. The most startling fact in this story is when they were in the millitia's camp, they phoned to their high command asking what to do, but neither answer, nor order were received in reply.
Social movement in Ukrainian networks in protection of soldiers from 51th brigade is currently started. But according to the information from Ministry of Internal Affairs, criminal cases against them are currently in preparation. They've been incriminated by the article 430 of Ukrainian criminal code, according to which the voluntarily surrendered is punished by getting in prison for as long as 7 - 10 years.
Except soldiers, the Ukrainian government is intended to arrest those people who carry on agitation in networks against the so-called «anti-terrorist operation» In other words, according to the Ukrainian government, the people calling for peace should be arrested and imprisoned. It looks like Nobel Prize for Piece was granted to the wrong man! Mister Obama, who was granted this prestigeous award earlier as a Man of Piece, is the key person who supported military coup in Ukraine and now maintains the civil war, which had been hypocritically called anti-terroristic operation.