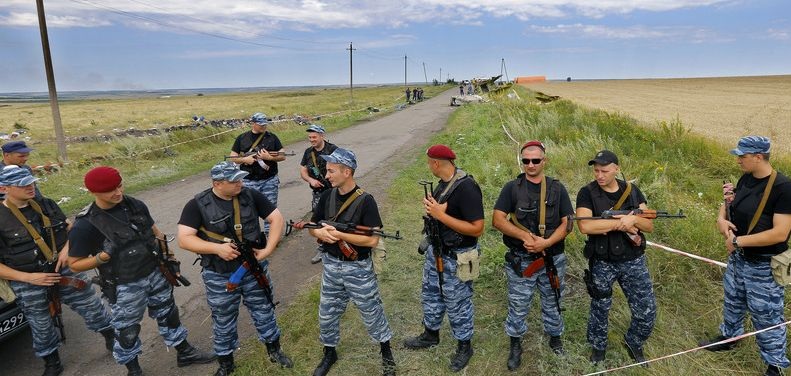 To all appearance, it seems not be possible to accuse the Russian Federation and the militia of the "Boeing" wreck. This provocation is believed to be clumsy work. During the briefing the Ministry of Defence of the Russian Federation revealed the mechanism of this provocation. This exposure confirmed the initial version that most probably the airliner had been attacked by the air-to-air missiles.
And in addition to this.
Toni Tyler, the Director of the International Association of the Air Transport (IAAT), declared that only Kiev is responsible for the safety of air space of Ukraine.

"According to the regulation of the Government and the Department of the Air Transport of the country, the territory, which the airliners fly over, is assigned by the airline industry ", - cites Tyler's word the Australian periodical "The Sydney Morning Herald". Tyler compared a flight with a road traffic. In case of free road the driver realizes that the way is safe and follows his route. Otherwise, he finds the alternatives. Lio Tiong Lai declared that the pilot of the crashed "Boeing" had got the guideline to fly at a height of ten thousand kilometers. However the Ukrainian air traffic controller demanded to descend to 500 meters for some reason. Tyler noted that it was not known yet whether that fact had influenced the vulnerability the plane in case of the missile attack. "It was absolutely legal to fly over the southeastern territory of Ukraine. But I would like to ask the question. Taking into consideration the unstable situation in the country, was it reasonable to allow the flights of the civil planes over this territory?"
Beforehand the Ukrainian authorities blamed Russia and the militia for the accident without waiting for an International investigation. At the same time the European leaders and the USA called up to investigate that tragedy in an objective and unbiased way. 298 people were on a board of the airliner. All of them were died in the accident.

The provokers will have to explain failed provocation soon. Otherwise, the consequences could be fatal for the junta of Kiev.