There is no threats to unity of Russia formally however the Crimea can be considered as a weak point. Most likely possibility to use military forces has taken place during the closed part of the session including the task to protect the peninsula as the army is responsible for "territorial unity" of the country. In the end of June Senate has recalled permission for President to use Russian military in Ukrainian crisis however President still can do that in emergency. The plan to repulse possible provocations from Ukrainian side could also be a point for agenda of the session.
Kiev military attempt to take back Crimea is not that fantasy how it may look from the first sight. According to Lifenews Ukraine is actively concentraiting it's vehicles such as BTR-80, SAM "OSA" and rocket systems "Grad" to Crimean border. Relocation of heavy vehicles was detected in Strelkovoe, Genicheskiy disrict, Herson region. Theoretically this can be an indication Kiev is preparing operation to take Crimea back.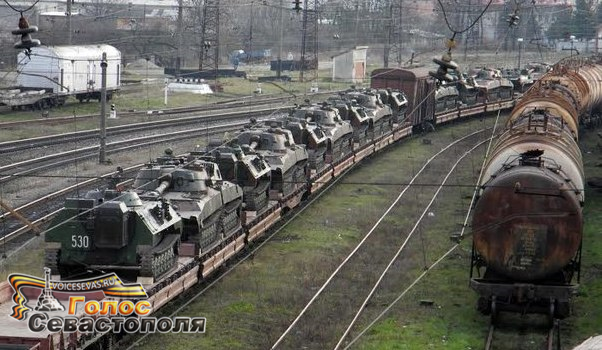 To remind: new Ukranian Minister of Defence Geletey promised to restore territorial unity right after stepping in power. He also promised to hold a war parade in "Ukrainian Sevastopol". Ukrainian President Poroshenko also mentioned that quite many times.
Kremlin takes these statements quite serious. During press-conference July, 9th Minister of Foreign Affairs Lavrov said: "If we are talking about possible attack of Russian territory which are Crimea and Sevastopol, I would not recommend doing that to anybody as we have our national security doctrine which describes all actions to be taken very clear".
Is the Kiev attack of Crimea reality and how the situation will develop for Russia in this case?
- Kiev is politically interested in destabilization of situation around Crimea and showing ambitions to take the peninsula back - says Deputy Director of Ukranian and Belorussian research center of MSU Bogdan Bezpalko - Ukraine is on the brink of ecomomy collapse. According to experts GDP reduction is more than 6% and it is far from limit. Poroshenko has announced third wave of mobilization and this has additional negative impact on economy - it's necessary to equip and maintain the army.
Local war is the only chance for Kiev. It will help to divert people's attention from economy problems and make Russia responsible for economy collapse. And the best casus belli is Crimea.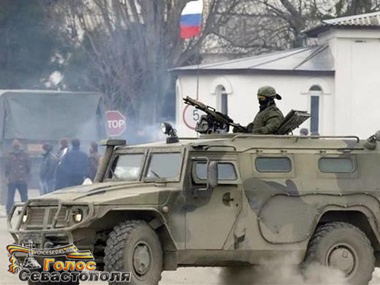 What is Russian goverment position?
- It's very unwanted scenario for Kremlin to have Crimea as a hot point.
Russian elite fully understands that and emergent National Security Council is the evidence. It means that a strong reaction is planned for possible Kiev military actions. In case Ukrainian army attacks Crimea it's possible Russia can carry out limited military operation not only in border areas but in the other areas as well. So Southern Ossetia scenario is possible.
What will be the result of operation?
- It's too early to speak about that. Considering growing tensions around Ukraine it could be as total defeat of Ukrainian army and victory parade in Kiev so local operation to secure Crimean and Donbass safety. Second scenario will lead to arriving Novorossia as a state.
What will be the Western reaction?
- Crimean war is a good mean to keep existing financial system for USA first of all who are deadly interested to make chaos on Eurasian continent. This system now is challenged by BRICS countries including Russia. Maybe this is the core reason for starting Crimean war. Moreover it's perfect moment as the Ukranian state is under total outer control and is an instrument of pressure on Russia.
Kiev has concentrated rather big military grouping at Crimean border, - emphasizes Rostislav Ishenko, - So potentially Kiev regime is able to start the war.

- Moreover July, 22th Poroshenko has signed decree to start third wave of mobilization. The document was immediately approved by Rada. The plan is to increase military forces by 30-50 thousands of people and have it on the level of 200 thousands.
That means Russia should consider Kiev intention to take Crimea back as a real threat. Kiev was constantly trying to provoke Russia for military clash. As these attempts didn't bring any results the only chance is to attack Crimea. From Kiev side it will be "legal" attempt to take back annexed land.

Ukrainian army fighting efficiency is estimated as quite low and attack of Crimea is very difficult technically. What is the reason to start the campaign?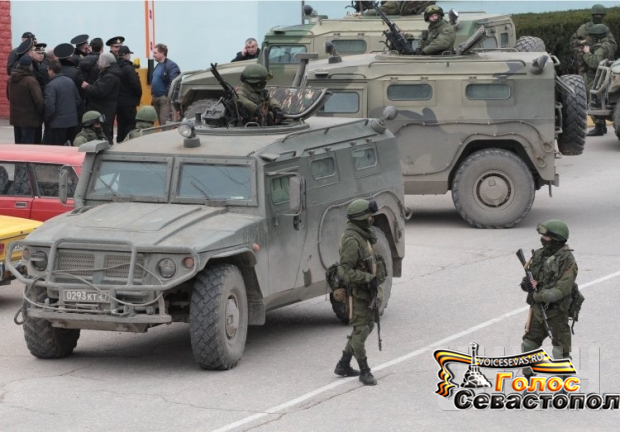 Your estimation of Ukranian intensions is wrong. From Kiev side the goal is not to take Crimea but to start the war with Russia. For that Kiev army should not be stronger than Russian. You can provoke the fight even if you are weak.
Should we strike back in case of such provocation?
- This provocation results into war.
In this case will the West be on Kiev regime side?
- It will depend on political context. If it happens before Donbass is suppressed Western countries will try to keep distance from the conflict. West will also try to keep distance in case Russia shows convincing proofs of Ukrainian attack on Malaysian "Boing". However USA will support Ukraine anyhow. The question is if it is only statements or military-technical support plus forcing Europe to join sector sanctions against Russia.

If Donbass remain standing what is the probability of Crimean attack?
From my point of view it's almost 100% in any case. Poroshenko regime before collapse will try to start the war with Russia. Defeat from self-defence forces and defeat from superpower is a big difference. Even if it will be only one ukrainian battalion attacking Crimea and even if Russia will not cross the border striking back Poroshenko will be able to tell scary Russia has attacked "young democracy". In case he will lose against Donbass he is just tyrant overthrown by his own people.
- Ukrainian breakthrough in Crimea is quite unlikely, - is pretty sure Leonid Ivashov, academic of Geopolitical Problems Academy, - More likely Kiev will make attempt to expand military intelligence and terrorist net and to block the peninsula. It's necessary to prepare for that. From my point of view a regional Security Council should be created as well as military intelligence structures expanded. Maybe this was the point for discussion on National Security Council.
You say Crimean campaign is not possible. Why?
Crimea has very narrow connection to the mainland and can be easily blocked by Russian military. If Ukrainian army starts a breakthrough it will mean high concentration on small territory. Russian artillery and aviation will be able to attack very efficient in that case. Considering very low tactical efficiency Ukrainian army will not be able to make breakthrough in such conditions. 

- The attempt to take over Crimea is possible only if Kiev regime becomes completely crazy. – says military expert Victor Myasnikov. – In that case local war conflict occurs which will not grow into global war. Russian military will discard Ukrainian army and that will be the stop line. Russia is not interested to get into Ukranian local conflict. The maximum Kiev can do is to create diversionary groups and try to burn the situation from the inside with the help of Crimean tatars. Although they have received a lot of benefits from Russia and unlikely are interested in that.