The head of Poland's National Security Bureau (the BBN) Stanislaw Koziej, has stated that several NATO countries are ready to sell arms to Ukraine.
According to Koziej, the resolution of this question will depend on whether Ukraine's president Petro Poroshenko will request arms sales during NATO's next summit to take place in the UK at the beginning of September.
"NATO member states do not need consent from the Organization, since the issue of arms and their sale is for the relevant country to decide… Of course there could be certain coordination at the NATO summit, so that these actions appear as a joint effort, rather than individual ones, since this will then have a stronger setback effect in terms of information and diplomacy," said the head of the Bureau.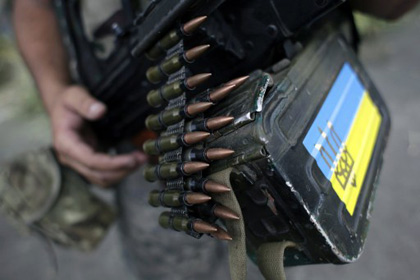 At the same time, Koziej stressed that he does not see reasons by which Western countries could refuse to sell arms to Ukraine. And even more so because the other country is constantly receiving new arms," the official noted.
Earlier Finland, Germany and the US have refused to provide military assistance to Ukraine. At the same time, the US has provided humanitarian aid for the Ukrainian Army. In particular, a total of 330,000 field food rations were delivered.