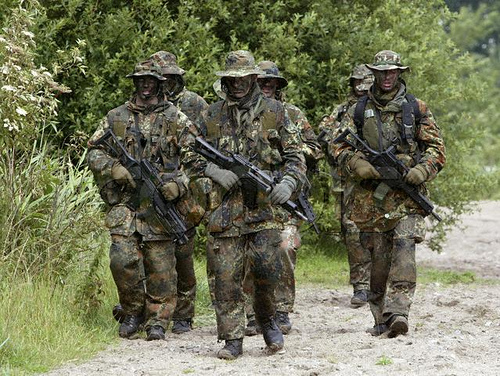 NATO is creating an expeditionary corps with 10,000 servicemen from seven countries - the members of NATO; it is due to the tense relationships with Russia because of crisis in Ukraine. The Great Britain will head the corps. It is expected that David Cameron will announce about it in the beginning of September.

According to "Financial Times", the Great Britain will head the creation of the corps with involving the servicemen from Denmark, Latvia, Estonia, Norway and the Netherlands. Canada is also interested in this initiative; however it has not accepted the decision yet. The Air units and Navy troops are expected to take part.

As "Times" commented, a new unit is creating as a response to the escalating situation in the Eastern regions of Ukraine. The ultimate goal – "to create a fully combat-ready division for the rapid development and the regular maneuvers". It should be reminded that earlier NATO accused Russia of redeployment thousands military to the east of Ukraine.

Despite of the fact that NATO is not going to have a war conflict with Russia over Ukraine, the Alliance is demonstrating that the Eastern countries as the members of NATO are just as important as others.

In turn, the permanent representative of Russia in NATO Aleksandr Grushko declared that any attempt of the Alliance to strengthen its presence in the region will force Russia to adopt new security measures.