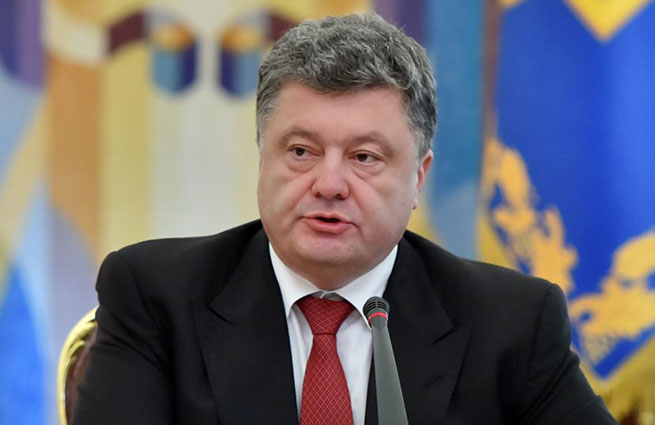 The Ukraine president has agreed to decentralized power in the Donbass region, exchange of prisoners and to retaining cultural traditions.
On September 5, 2014, the heads of Ukraine, DPR and LPR signed a protocol to the agreement on ceasefire in the country's southeast. To further the de-escalation of the situation in the region, the parties will need to work out a road map and to take various significant steps. After the meeting of the negotiations group, Petro Poroshenko told journalists what he is ready to undertake.
Poroshenko stated that Ukraine will take "significant ste ps" to bring the situation in the Donbass region to normal. Among them is the decentralization of power, economic freedom and guarantees for the use of any language on these territories, as well as protection of cultural traditions.
Carrying out one of the main points of the conflict peaceful settlement – the exchange of prisoners – could start as early as September 6. As reported earlier, the initial and only option for exchanging prisoners was the "all for all" principle.
Another promise from Poroshenko deals with the fate of those "whom the peaceful settlement plan for the southeast concerns." The Ukrainian leader has promised to spare them from prosecution by the country's law enforcement authorities. Representatives of the republics demanded amnesty for all political prisoners and members of the militia.
The peaceful settlement plan, along with the protocol on the ceasefire to commence at 7 pm (Moscow time), which were officially adopted by the parties, includes 12 points.
The Russian President Vladimir Putin was the first to propose his terms for settling the conflict in the Ukrainian southeast. His plan included a ceasefire by both sides, exchange of prisoners, humanitarian corridors for delivering goods to the Donbass region and restoring the region's infrastructure.