On September, 10 the so-called Ukrainian President returned to the Verkhovna Rada "Sanctions Act" with his signature. Thus, the document comes into force.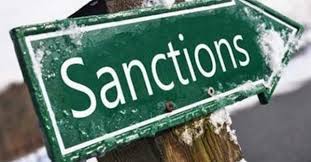 The law provides the enactment of sanctions against the foreign state and its residents, as well as against Ukrainian citizens suspected of terrorist activity. The National Security Council of Ukraine upon submission of parliament, the Cabinet, the President of Ukraine, National Bank or SBU has power to decide on the enactment of sanctions under the law.
In fact, this law opens up unlimited possibilities for junta for repression against the foreign legal entities and individuals, as well as against the residents of Ukraine. Moreover, the decision on the enactment of restrictive measures does not require a judgment of the court. The first sanctions list of companies and individuals includes 65 Russian enterprises and 174 citizens of Russia and other countries.
What consequences the adoption of the sanctions act will bear we have yet to learn.