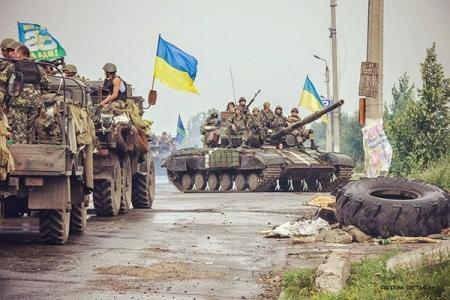 Yesterday Andrey Purgin, Deputy Prime Minister of the self-proclaimed DPR said about the situation around the elections in Donbas scheduled on November 2:

"The calls of Washington and Kiev to Russia and Donbas to follow the Minsk agreements are a gross hypocrisy. The proposal to hold the elections in Donbas in accordance with the Law of Ukraine on the special order of local governing, not on November 2 but on December 7 is obviously senseless. Because this law does not specify the areas in which this order is to operate. And this is done intentionally. The law on the special status seemingly exists. But in what areas it operates, remains unknown. Simple as that – it operates nowhere. Thus, Kiev directly violates the Minsk protocol providing for a special status for Donbas
In Minsk, Kiev also has undertaken the adoption of the Law on Amnesty for activists and militiamen. Poroshenko has not signed this law. Thus violating not only the Minsk protocol, but also his own so-called peace plan.
The line of separation of the opposing forces had been agreed. But Kiev without explanation has withdrawn the signature of its representative general Dumansky under appropriate document. At the same time, the National Guard repeatedly violates the truce and carries on artillery strikes on residential areas, killing civilians daily.
The date of election of the people's authorities in Donbas, November 2 had also been agreed in the framework of tripartite consultations. Now Kiev regime pretends that this had never happened. And it is a blatant lie.
If Poroshenko and Obama want to hold elections on December 7, they may hold it anywhere - in Vinnitsa, in Zhitomir, in Chicago. That is their business. As for us, we will faithfully follow the commitments undertaken in Minsk. We pledged to hold the elections in Donbas on November 2nd. And we will hold it on November 2nd."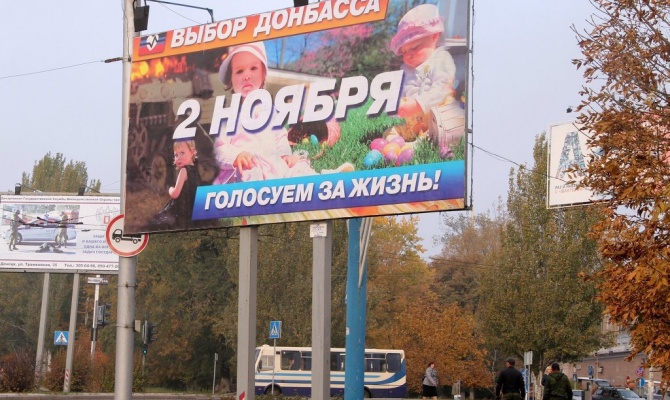 Indeed, the fact that the law on the special status of Donbas in its adopted version does not solve the problem is being declared since the very moment of the adoption.
First, as Purgin pointed out, the law really does not specify the territory in which it operates. Who can tell for certain to which cities and areas of Donbas it applies? By what criteria one can distinguish those which are subject to this law from those to which it does not apply?
If the answer offered is: "The law applies to those areas which are controlled by armed groups subordinated to Novorossia, not to Kiev", then, at least, it had to be clearly stated in the law itself, including the specific list of such cities and areas.
However, not only this was not done, but, as we see, the Kiev authorities have withdrawn their signature of already agreed separating line between the parties, which could become the basis for the solution of the territorial question. Second, and most important - the law on the special status of Donbas was drafted and adopted without any participation of Donbas itself in the persons of the DPR and the LPR representatives. One can, of course, claim again and again "Who are they to consult with them?". But then, why to speak about any talks, any peace plans, and so on at all?
There can be one of the two things.
Either you have to carry on full scale peace negotiations and thus, at least, to comply with agreements already reached, in particular, to sign and to put in force the law on amnesty for activists and militiamen of the South-East, not to hinder the elections on November 2, etc. Or, otherwise, you need to acknowledge explicitly that all the "peace initiatives" and "peace plans of President" are fictions used only for the pre-election period and for taking a breath after the defeat at Ilovaisk. Judging by the series of recent statements and actions of the Kiev authorities, the second option seems to be closer to reality. This means that in the near future the attempt of Kiev to resume the large-scale hostilities and to resolve the question by force is quite probable. Unfortunately, all the previous, and quite recent, experience indicating that the victory in the civil war in the East by military means is not possible, does not teach the Ukrainian "national patriots" of anything.
This means that soon after the next military failures Kiev would have again to negotiate for peace - but this time, in less favorable conditions.

Evgeniy Filindash