http://colonelcassad.livejournal.com/1644686.html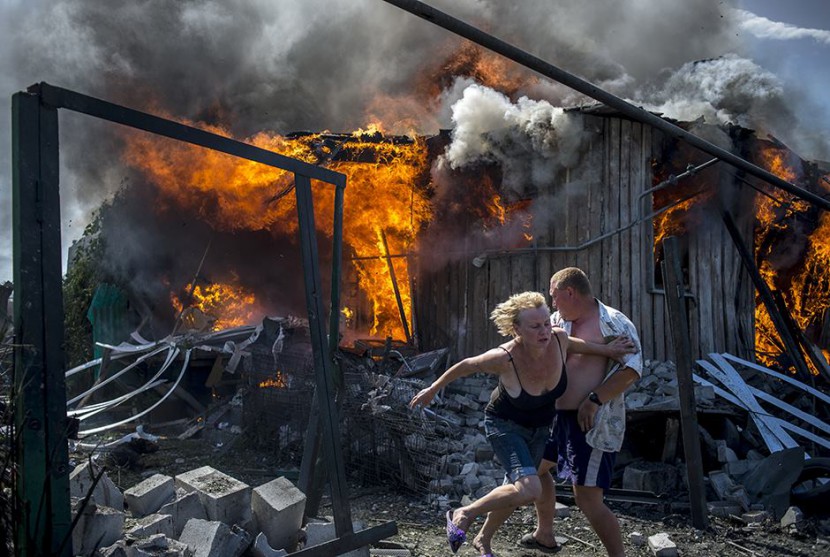 1. Today a very heavy fighting took place in the area of Izvarino village. The militia has lost 10-12 people killed and 30 people wounded.The juntahaslost up to 40 people, several dozen of people were wounded, three armored carriers were burned. Again the militia has held its positions. People think that tomorrow the fighting will be continued.
2. The main direction of junta`sthrustwas defined – Slavyansk and Kramatorsk cities. A major thrust will be mount on them.In order to breach theStrelkov`s defense there were collected most efficientmilitary commands and most powerful tube artillery and reactive artillery. In other places the artillery is mainly used for terrorist attacks in order to cause panic and amass stampede of the population.
3. "Hurricanes" (multiple rocket launchers)are used systematically. Men in civilian clothes representing "Right Sector" and oligarch Kolomoyskydirect the fire. For the day of such "work" these people are paid $ 1,700. Soldiers obey them.
4. In the area of Schastye town operates the command of 150 Poles and about 50Lithuanians. The coordinator of activities is the Deputy Ministerof Defense of Poland. The details will be announced in several days.
5. Our sources confirm the information about Khodakovsky received money from Akhmetov and theUkranians.