http://colonelcassad.livejournal.com/1622646.html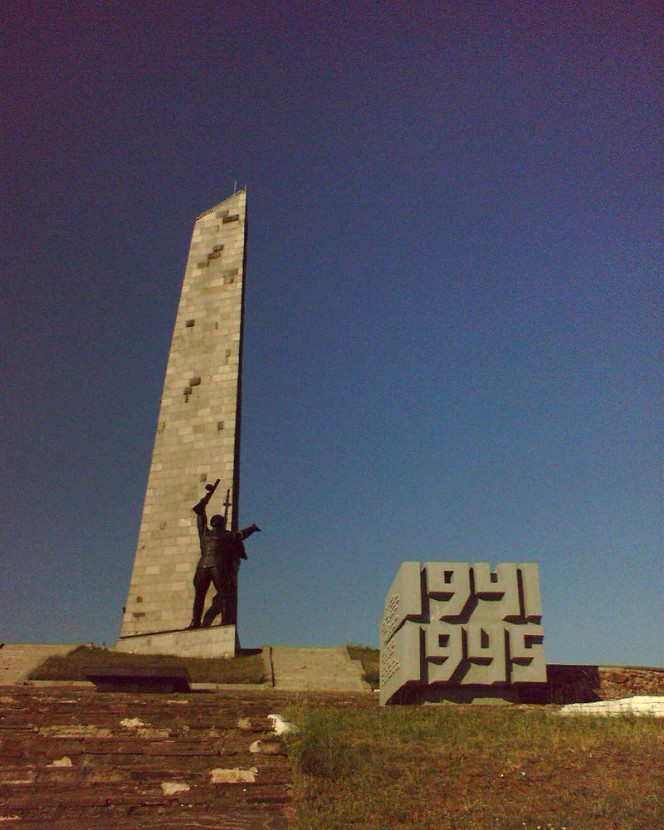 The fascists are shelling from artillery the memorial complex Saur-Graves. It is rather primitive revenge for the recent defeat when the junta's military column was beaten in this area.
http://www.youtube.com/watch?v=RJrsMqrZLRw
This video has strongly reminded Afghanistan under the reign of Taliban when 2 ancient Buddha statues were destroyed.
http://www.youtube.com/watch?v=kbjh2xjhIMA
P.S. About the other news.
Strelkov has confirmed that the aircraft was shot down in the morning.
« It was confirmed that the aircraft was shot down. The aircraft dropped near Starovarvarovka yesterday. There are some differences about model (whether it was the Sukhoi Su-24 or the Su-25); according to some data two pilots were captured, according to other – one. The Su-25 has hit the water treatment system in Druzhkovka today. They were bombed purposefully, in spite of the fact that there are no and have never been any armed volunteer.
We accepted battle at the direction to the Krasny Liman once again. The opponents attacked our position near Yampol by the support of 2 tanks and several armoured personnel carriers. We repealed the attack, but we have the losses. Two wounded were delivered to the hospital. We have not got information about the enemy's losses yet.
Our mortars shelled the roadblock at the exit of the highway Kharkiv-Rostov on turn to the Krasny Liman. There were the direct hits. After the first shot the enemy fire was suppressed. However, the opponents have small losses because of good position such as our soldiers have in Semenovka.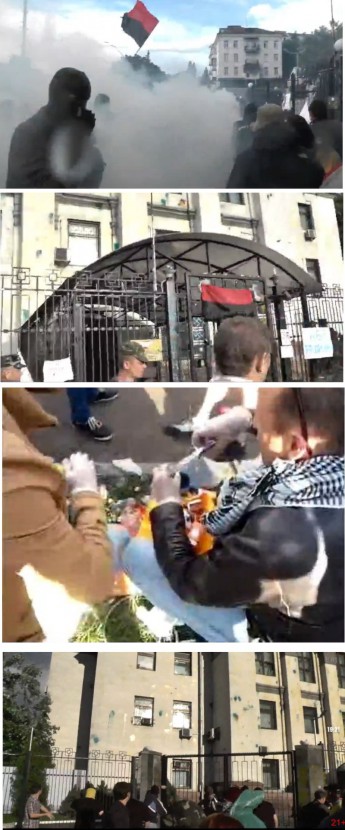 Due to the failures at the front, a violent mass hysteria has taken place near the Russian embassy in Kiev.
A bunch of idiots wanted to burn the embassy and Mr. Zurabov together with it. They fixed the flag of the the Ukrainian Insurgent Army on the fence of the embassy. Some adult idiots in Russia proclaim that «there are no fascists in Ukraine». In this case, the destroying the memorials of the Great Patriotic War, displaying the flags of the organizations which acted together with the Nazis, burning the people can be considered as the side effects on the way to the democracy.
P.S.2 Special present from Steshin
Quotation from the Ukrainian mass-media: «The group of terrorists has occupied the pumping station in Semenovka to repair it».
It has reminded me: «they raided the villages and built the schools there».
It has also reminded the recent: «Kidnapped children from Snezhnoye have already been resting in the Rostov region».