http://colonelcassad.livejournal.com/1622437.html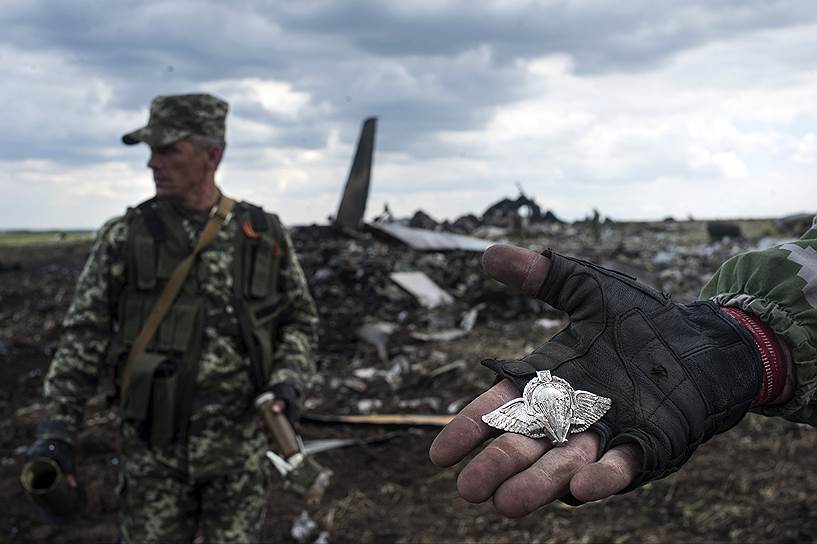 A brief comment on the question of mourning and "Do I have to feel sorry" for paratroopers burnt in that plane.
The war is on and the war kills. The paratroopers of 25th airmobile brigade have been acting on the enemy side long enough, those who wanted to stick their bayonets in the ground – had already done this and vanished from the war Those who remained took part in the military operations of the Junta, in particular, they helped to keep the strategically important Lugansk airport, thereby assisting in strategic grip of LPR, and a little earlier they occupied fighting positions in Perekop area until the Junta crushed resistance in Kherson and Nikolayev. Reference to the fact that "they're obeying orders" and "they are just forced to" is no go. Because executing criminal orders automatically equates a soldier to the criminals who gave it.
Those burned in IL-76 paid for their unwillingness to take any action related to evasion of participation in the punitive operation, and paid for it with their lives.
Unlike the "nationally conscious", I am far from gloating delight and jokes about "fried". War is too messy affair to make jokes about it – nothing is beautiful or funny in it.
This is certainly not the price paid for Odessa, for none of the organizers of the Odessa Khatyn has yet paid for the organized slaughter.
What happened at Lugansk airport is a large single loss of Junta's troops, which became possible due to the criminal neglect of the fact of Militias having MANPADS, which led to huge losses and eventual disintegration of 25th airmobile brigade, whose personnel, after a riot in Lugansk airport now have scattered in the surrounding greens.
Blood and mass death of colleagues, and such a silly and a scary death – provides no stimulation for retention of morale.
Of course, as the war continues, the regret for such losses of the enemy does not make sense, on the contrary, maximizing losses of the enemy is the best way to hasten the end of the punitive operation in Donbas. Certainly no mourning for the death of these troopers should be.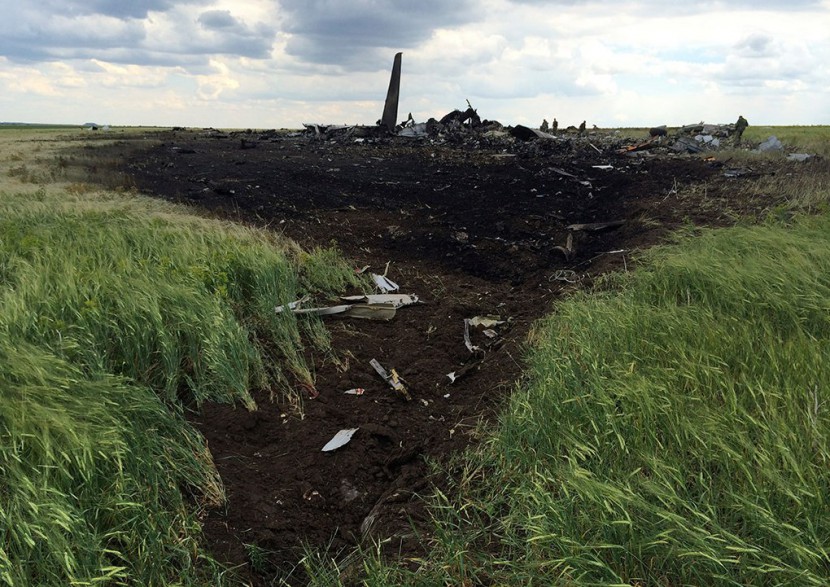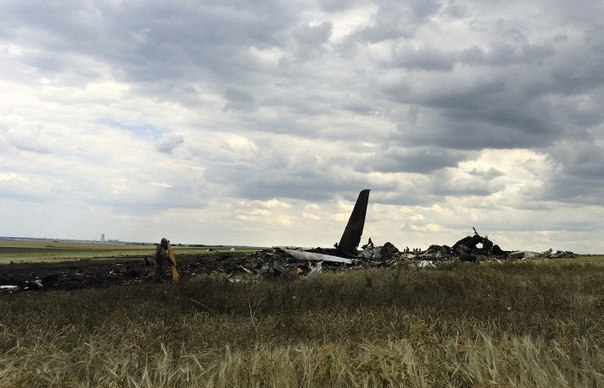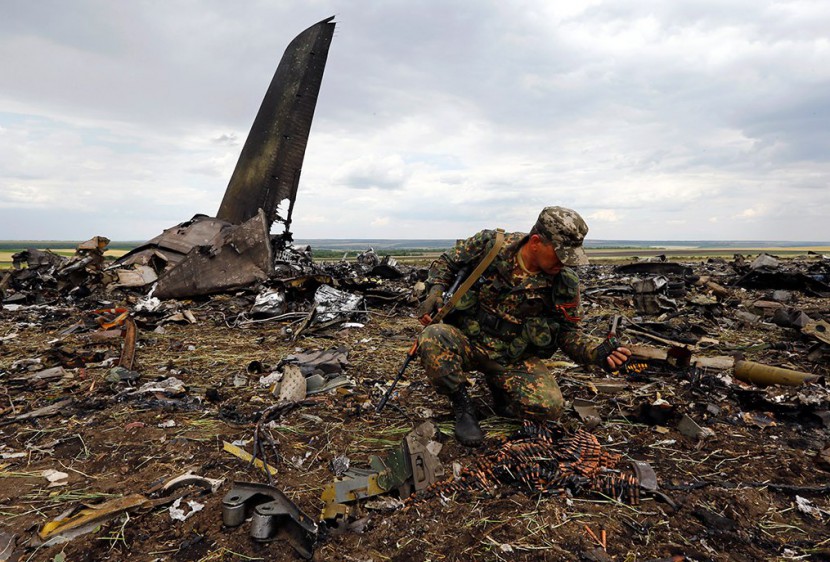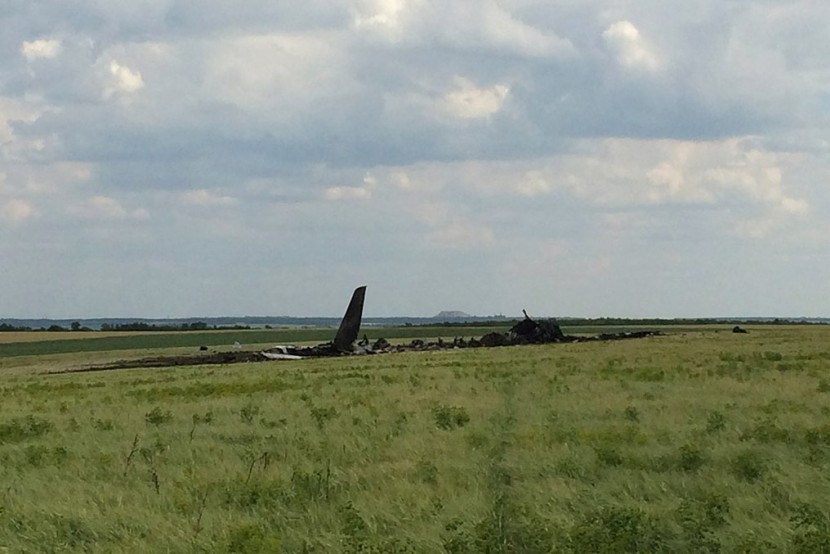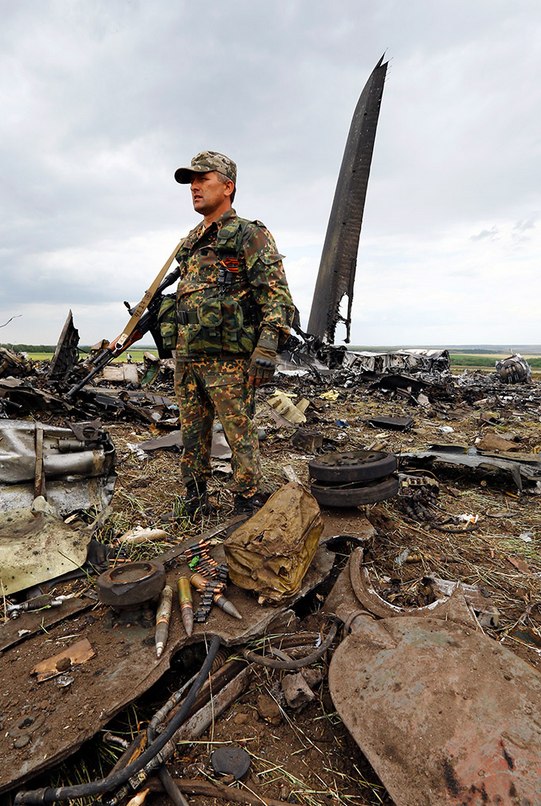 Judging by the fragments, at least 1 paratroops fighting vehicle have been destroyed along with the paratroopers.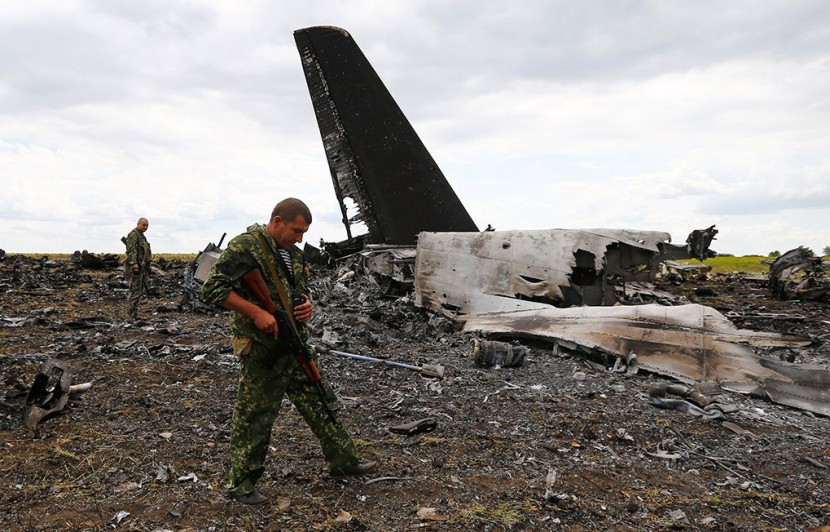 Militia is roaming freely at the crash site of IL-76, which clearly shows that the approaches to the airport are not controlled by the Junta.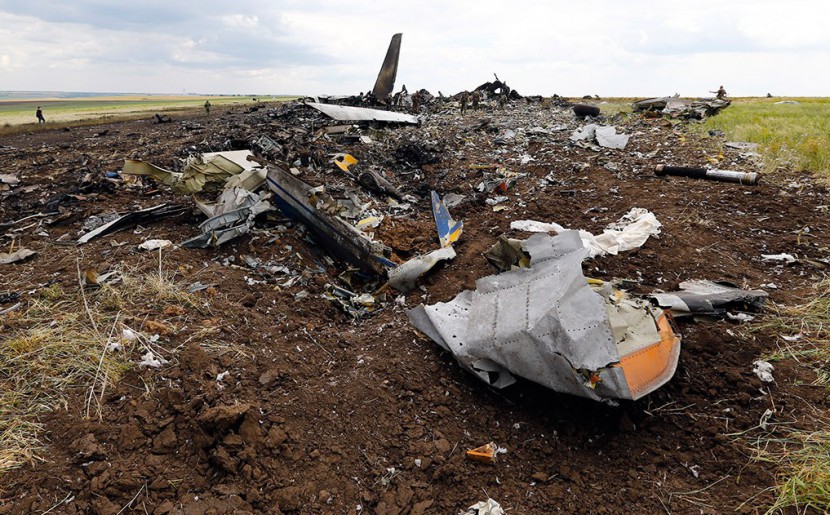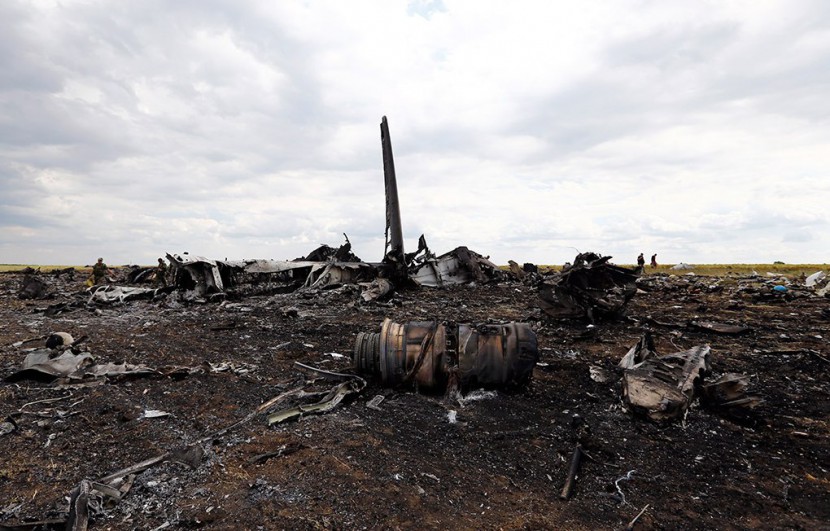 PS. And yes, according to revised Junta's data, there were 5 Junta's border guards killed and 7 wounded in the morning in Mariupol. So to say, they paid with their lives for yesterday's Lyashko's raid.
In this regard, it is very entertaining to watch how yesterday's bandar-log's euphoria was replaced with gloomy hysteria after today's loss.