http://voicesevas.ru/news/yugo-vostok/1168-opolchency-novorossii-proveli-strelby-iz-zu-23-2-video.html
New Russia tested a militia trapped at their disposal 23 mm twin anti-aircraft ZU-23-2. The test took place not far from Donetsk.
http://en.wikipedia.org/wiki/ZU-23-2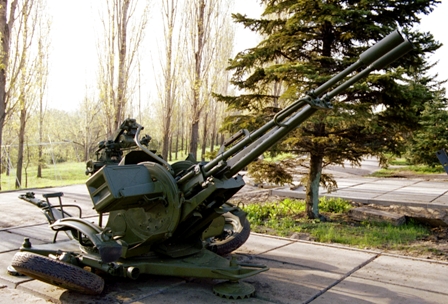 If militias fix it to the appropriate vehicles, you get the modern "tachanka." Similar installations used by the Soviet troops in Afghanistan, and the Russian army in the North Caucasus, as well as in many other armed conflicts around the world.