Boris Rozhin http://colonelcassad.livejournal.com/1610012.html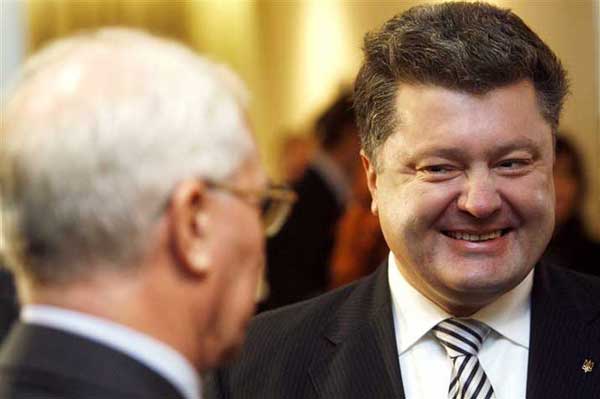 The eecently appointed leader of the fascist junta Poroshenko urged to punish all members of the previous Azarov's government.
Ukraine's new president Poroshenko intends to judge all members of the former government. This matter he discussed in a closed meeting with his inner circle, "Gazeta" says.
"He tasked to prosecute every minister of Mykola Azarov' government to the point of opening criminal cases against them, regardless of whether they are guilty of anything or not," – said a source from the presidential administration.http://susanin.udm.ru/news/2014/05/30/424843

It would be nothing special, but Poroshenko himself had been a member of the same government, whose members he appeals to judge.
President Viktor Yanukovych has appointed Poroshenko Minister of Economic Development and Trade of Ukraine.
prooof – http://www.pravda.com.ua/news/2012/03/23/6961297/
Poroshenko assured Azarov that the ministry entrusted to him shall perform the tasks assigned. "I hope that we will be able to demonstrate good results in the near future"
proof – http://zn.ua/ECONOMICS/poroshenko_zaveril_azarova,_chto_vypolnit_postavlennye_zadaniya.html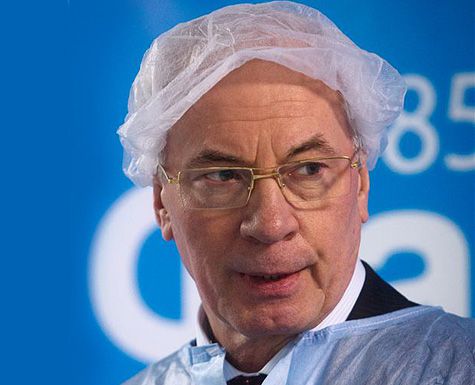 It sounds especially beautiful in the light of the fact that Poroshenko and Azarov worked together on foundation of the "Party of Regions".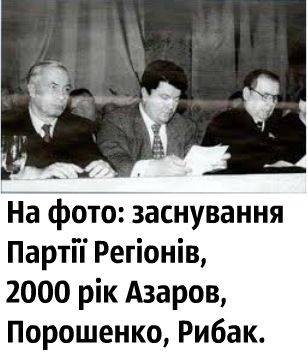 Stock photo description: Fisherman on the photo, Poroshenko Azarov 2000 base "Party of Regions"
I propose to begin the criminal prosecution of Azarov's government ministers with Poroshenko, as one of the prominent representatives of the "malicious authorities" who prevented a brighter European tomorrow for Ukraine and one of the founder of the "Donetsk gang" which plundered Ukraine for years.
Certainly that is what they "stood on the Maidan" for!