http://colonelcassad.livejournal.com/1608993.html
Evromaydan completed – tycoon tycoon changed . a gang of thieves has replaced another gang of thieves. Can diverge because funding ceased . Tymoshenko, who hinted about the " third round " , lucidly and thoroughly explained everything . Therefore , through the genius of aphoristic expressions Klitschko of Kiev starts clearing the garbage heap , the stench of which prevents the winners eat charms seized power.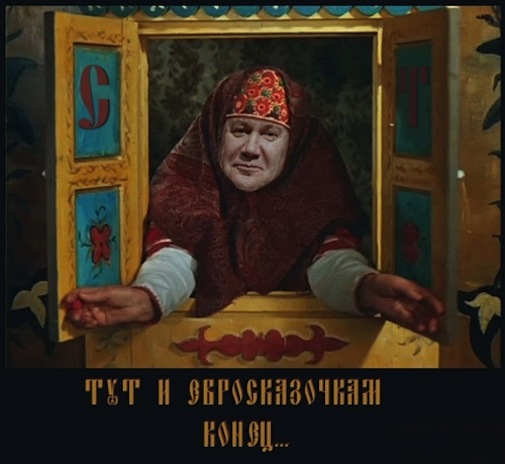 Of course there are those who are against . It is primarily those who have brains are not yet fully depressed Ukrainian propaganda and who even surmise that if the " revolution against the oligarchs " ends the accession of the new oligarchs , then there's something wrong .
But these disturbances are already in favor of the poor, the armed wing is actually built into the unit and stole gosudarsvenny fight Donbass , with the " heroes of the revolution " , appear in the actual submission of the oligarchs – Poroshenko and Kolomoyskogo and fighting primarily for their interests (especially Kolomoyskogo cannon fodder , which killed for the sake of his business empire ) .
so really funny and intelligent lamentations left elves speaking in the spirit , " but no matter what , maidan allow Ukrainians freed " and yielding direct oligarchic rule combined with the implementation of the definition of fascism Dimitrova http://colonelcassad.livejournal.com/1589906.html .
Quote – fascism is – "Fascism – an open terrorist dictatorship of the most reactionary , most chauvinistic , most imperialist elements of finance capital … Fascism – is not supra-class power and not the power of the petty bourgeoisie and lumpenproletariat over financial capital . Fascism – is the power of the financial capital. It is an organization of terrorist reprisals against the working class and the revolutionary section of the peasantry and the intelligentsia. Fascism in foreign policy – is chauvinism in its crudest form, cultivating zoological hatred against other nations . "
therefore, instead of democracy drew fascist dictatorship instead mediated oligarchic rule , when the oligarchs controlled power through puppet politicians formed direct oligarchic rule , when even these oligarchs have political gaskets are not needed.
Instead of some " political prisoners " , prisons were crammed disagree with what is happening . On the background of whining about a hundred heavenly country which month washes blood , the instigators of bloodshed ever sit in the offices where they planted " evromaydan ." In general , as is often the case , with the coup led to the first realization is not the purpose for which the mass was calculated and then reset to the scrap most of these masses, which were not needed and should serve as a breeding ground for further looting and Ukraine enrichment of a few individuals.
It certainly does not mean that the crowd then you can not collect for the realization of the interests of other oligarchs or the same Tymoshenko – it is a question attached financial, organizational and media resources , but it will be a completely different story with a different carrier. And this humdrum ends , grumbling under deceived people and joyful comments oligarchic servants.