http://colonelcassad.livejournal.com/1608017.html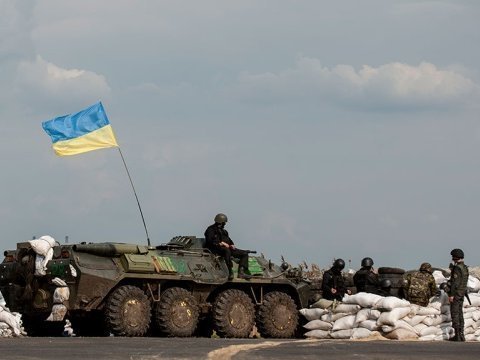 The largest military unit of the land forces of Ukraine 51th Mechanized Brigade has actually refused to continue its participation in the punitive operation after the killing the dozens of its fighters under Volnovaha. The Brigade has been withdrawn from the war zone.This information has been confirmed by the Minister of Defence Michael Koval.
Initially the 51th Mechanized Brigade was promised to dispatch to Rovno and Volin regions and pay off salaries for soldiers serving under contract. Instead of Polessye fighters were redeployed to the firing ground in the Nikolaev region with the poor meal and without water.
It should be reminded that in the night of 22 May people's volunteer corps attacked the Ukrainian troops under Volnovaha. Ukrainian helicopters arrived at the place and demolished the checkpoint where Ukrainian soldiers were.
Officially recognized 18 people killed although eyewitnesses reported about at least 30 corpses at place slaughter. After this the fighters of the Brigade refused to participate in the antiterrorist operation. The soldiers were demoralized and began hard drinking.
In all such cases, the National guard units or the punitive battalions funded by the Ukrainian oligarchs are sent by the state authorities to suppress soldiers. But here we are talking about very large compound. In addition to this the fighters of the 51th Mechanized Brigade are ready to shoot their former colleagues for killing three dozen comrades. Because of this fact it was decided to fully withdraw the Brigade from the conflict zone.
P.S. Speaking about the «largest unit» we focus on the staff size. At the same time it should be underlined that considerable military units have shortage of available personnel (and not to mention the desertion). But the key thing is the moral corruption of the vast majority of troops, not the amount of them. With all its power, military compounds are not ready to take part in the civil war precisely because of the low morale of the soldiers of the Ukrainian army. In this regard, its destiny is typical. The unit was driven to Donbass, it was seen that it does not want to fight, so it was withdrawn to the rear.