http://voicesevas.ru/news/yugo-vostok/ukrainskie-fashisty-ne-pustili-avtobus-s.html
PLEASE SAVE DONBASS PEOPLE!
People who think of themselves - among the inhabitants of the city militia. As a father can shoot atthe school where his child is learning. The city on the barricades our husbands, brothers, fathers, there are no strangers, especially Chechens "
May 29 at the information center "South-Eastern Front" took skype inclusion Slavyansk featuring Natalia Bruce.
Natalia spoke about the situation that is developing in the city. She reported that "tonight bombed house, people have suffered. Increasingly under fire Ukrainian security officials adjudged the private sector. Today Orthodox holiday.And we have - again fight.
Junta closed in treasury. No salaries or pensions.
Children we tried to get to the Crimea, were forced to return back to the Slavyansk. Buses on the orders of Ukrainianborder guards did not let on checkpoint.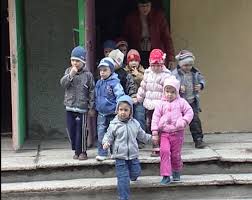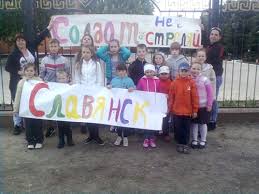 description: Soldier do not shoot Slavyansk
Was information that will bomb Nikolayevka. Panic began, people began to leave en masse city. But information like as not confirmed.
Provocations very much, so appealing to the mothers and wives Ukrainian soldiers - do not let their men here.According to Ukrainian channels say that it is ourselves we fire their city. Do not believe the Ukrainian media.
People who think of themselves - among the inhabitants of the city militia. As a father can shoot at the school wherehis child is learning. The city on the barricades our husbands, brothers, fathers, there are no strangers, especiallyChechens "