Ukrainian inform the agency once again wishful thinking. Do not even bother to falsify NORMALLY . Why it was necessary to hold an election? Simply put, instead of elections held once a circus or a farce, I do not even know what to say. On the background of yesterday's election violations in the Crimea, Donetsk and Lugansk regions look childishprank.
(the election is over, and on the official website, instead of 10000000 17000000 already voted)
Okay, let's start with the official Ukrainian media.
http://www.cvk.gov.ua/vp2014/wp001.html:
click election results (В межах регіонів) – in region (I allowed myself to clarify something in this table, namely the population of the region and number votes in region)
ok ok ok. 24% of citizens came to vote to select prizident. Еhis official data I do not invent.
click link candidat – (По кандидату) you will see % votes on the Poroshenko 53.70%
ok next simple equation 10 401 541 * 54 / 100 = 5616832,14 ie voted for President 5616832 people.
it follows

that

voted

for President

13

% of the population

of Ukraine.
pinch me
…
5 million people

is

Kiev and the Kiev, Zaporojskaiy

region

.
13% of Ukraine's population voted for Poroshenko. Democracy? Not heard …
screenshots news voting "Poroshenko election campaign has cost 7.5 mil USD.) that is 105 mil griven. joke =Poroshenko paid his every voter 19 griven =)

http://www.vesti.ru/doc.html?id=1618527&tid=105474
Members of the electoral commission under Lugansk shot for refusing to open site

Members of the electoral commission under Lugansk shot for refusing to open the site. The murder occurred in Novojdar. As a result, one person was killed and one wounded.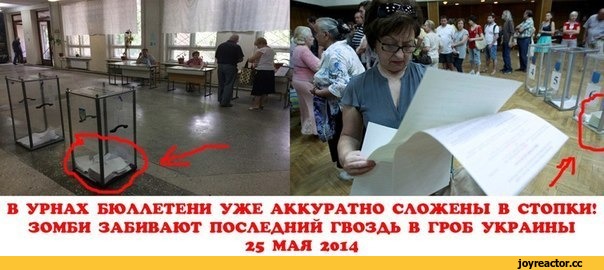 description:
in urns
billyuteni
already
neatly stacked
pile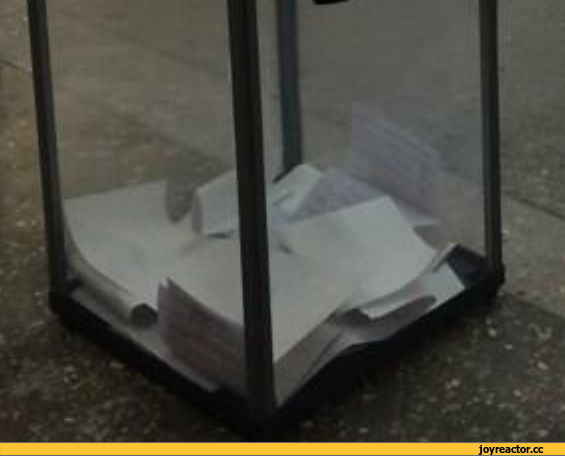 interactive map and reports of
violations
2014
Summing up

, I want

to say that this

election is

not

a circus