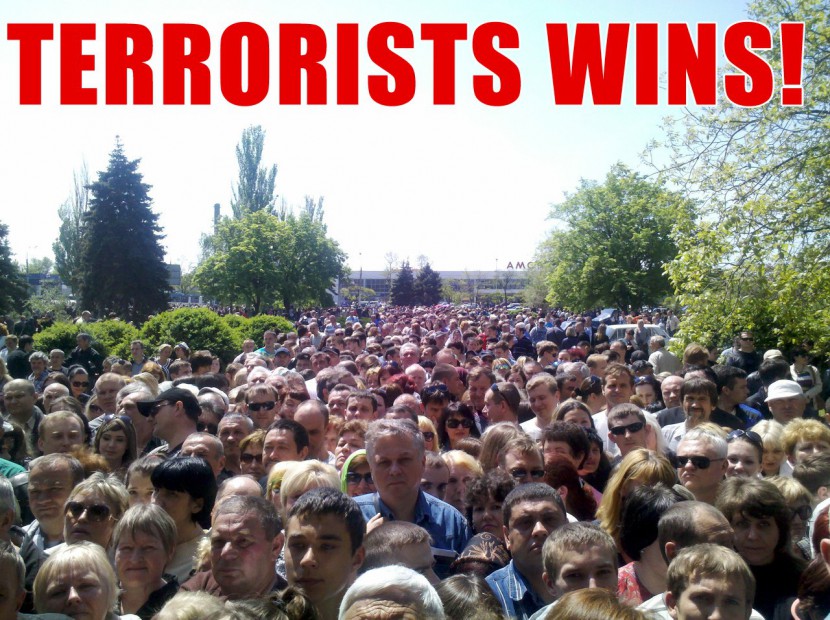 Continue to objectively cover the course referendums in Lugansk and Donetsk People's Republic of State Sovereignty.
russian only
17-16




Turnout in the

referendum

in the Donetsk region

exceeded 50%

,

according to the CEC
17-13
Mariupol
.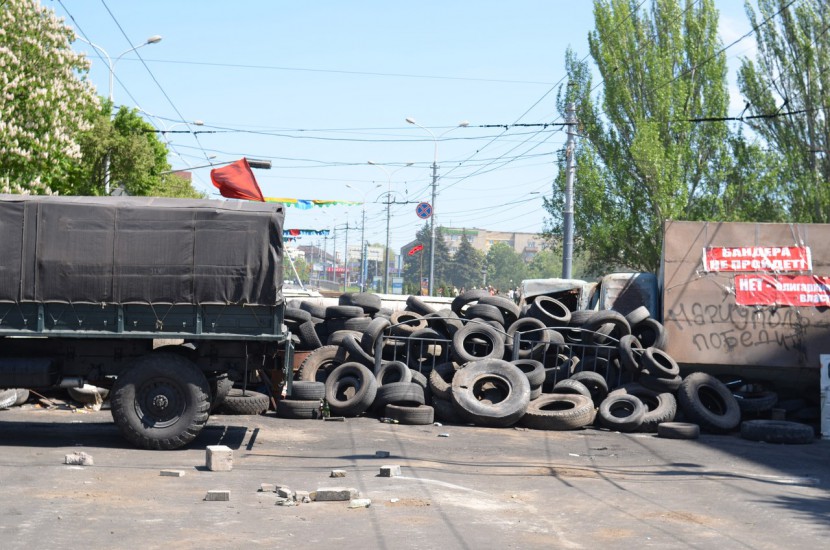 Inscription on BMP - this bitch you for Odessa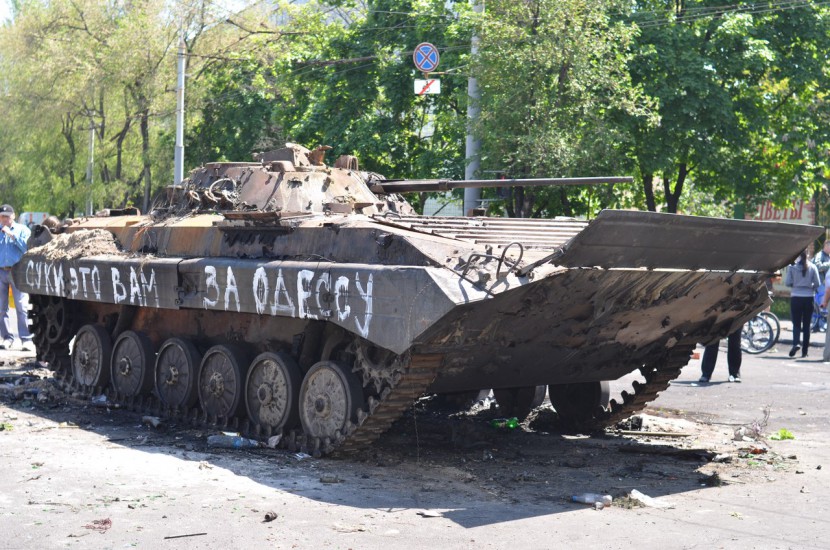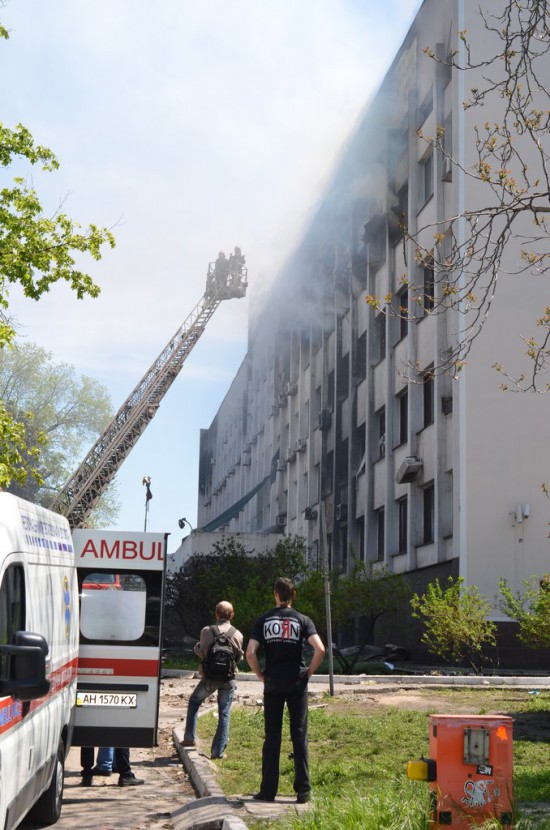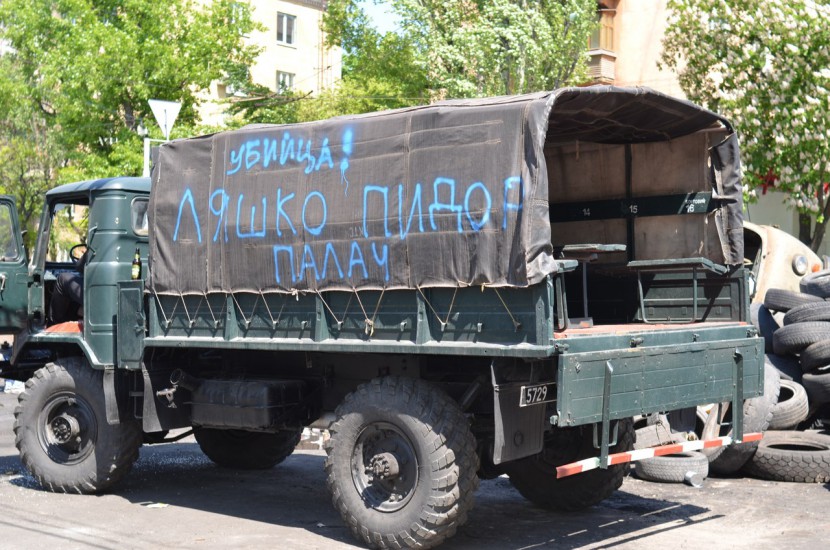 17-06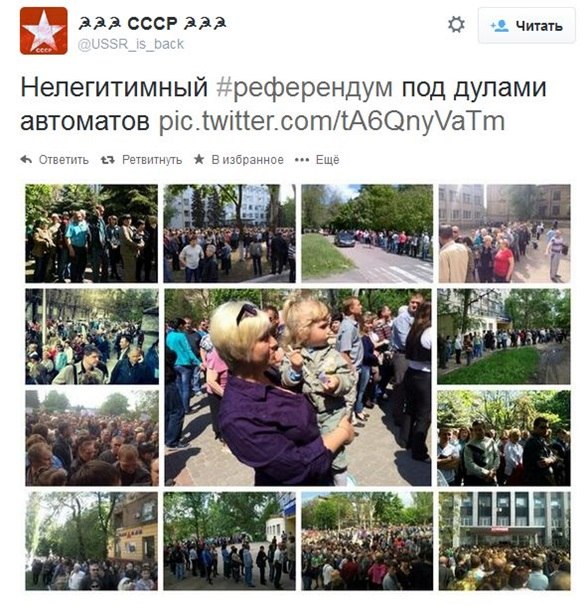 17-05
Troops under junta Chyrvonaarmeiski.
According to information from Steshina – Fascist Irma Krat by humanitarian corridor not exchanged . ">17-03
Obviously, Donetsk and Luhansk be the People's Republic . What will happen next ? And further : the forces of the Ukrainian army , nat – Guard, " the right sector " and others – will be officially announced occupiers illegally in the territory of foreign states . Therefore , if you have brothers , sons , husbands or fathers as part of the Ukrainian army , Nat Guard , etc. ">- Go to the draft board walk on the square , go to the parliament on the maidan , yes anywhere, and – require that Kiev "power" of your relatives withdrew from South- East.
We now give a fitting rebuff to the invaders , but after today's referendum , we will not defend. We will attack , we will kill anyone in arms came to this earth . Plus, to help us come to tens of thousands of volunteers from Russia , Chechnya, Crimea , Israel, Serbia , and other places . You understand that your relatives who are now up in arms are in our land – will simply be destroyed ! Prisoners are not required. <p>">https://vk.com/feed?w=wall153588553_8853 – zinc
Pandemonium in Mariupol .
17-01




Referendum

in Makeyevka

.
">Armoured gone out Lugansk Novojdar , according to the CEC area
Armoured Ukrainian National Guard left the position in settlements and Happiness Novojdar Luhansk region , RIA Novosti reported member of the Central Election Commission of the referendum on the status of the area Lily Gorbunova . According Gorbunova , local residents told the organizers held in Luhansk region referendum that Ukrainian armored Natsgvardii left in an unknown direction . At the same time , according to a member of the CEC , despite the difficult circumstances and attempts to counter the National Guard , the referendum in the Luhansk region continues, and residents of the region to actively participate in it .