There is a video posted on the Internet that proves that Ukrainian military used a brand new type of weapon in a recent attack on Shakhtersk. The town is located on a route that links Donetsk with Lugansk Oblast'. The video clearly shows a crater that is a few metres deep and over ten metres in diameter. The crater is in the yard of a house that belongs to a local senior. It appears that the Ukrainian army used an "air to ground" missile or perhaps a Scarab B (Tochka U) tactical operational missile complex.
The crater was discovered in the yard of a house on Scherbakov street. This type of weapon was used by the Ukrainian military for the first time since the beginning of the conflict. The blast destroyed the walls and caved-in the roof of the house.
"Air to ground" missile is a guided bomb designed to hit targets on the ground, on water surface and underground. Scarab B (Tochka U) is a tactical operational missile complex that was developed in the USSR back in the 70's. Aside from the missile itself, the complex consists of launchers, several types of towing trucks and arsenal equipment.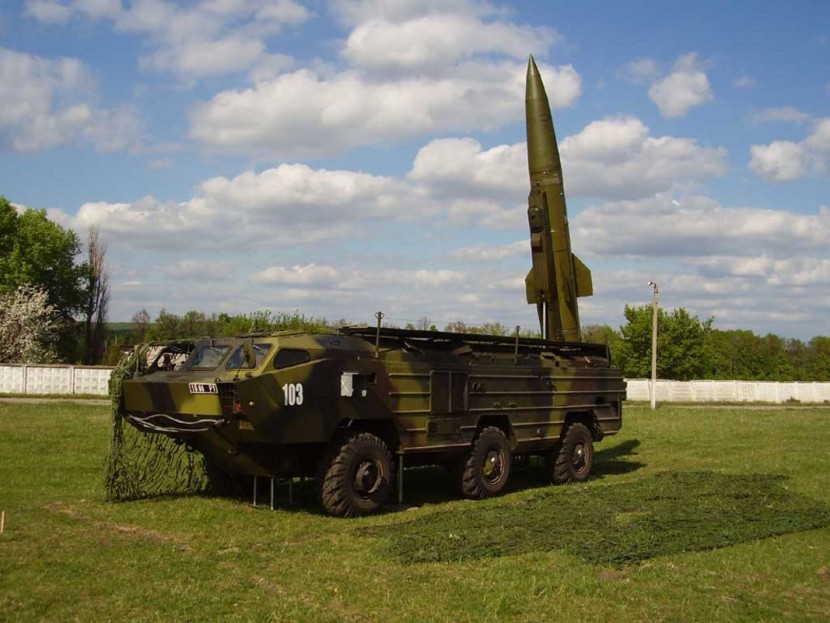 As of 2013, Ukraine had 90 such missiles: 78 in storage and 12 in forward deployment, part of a missile brigade in the city of Khmel'nitsky. However, the army has never used these weapons in real combat.
On July 29th, CNN reported that Ukrainian military launched a ballistic missile strike on the territory of Donetsk Oblast'. A military expert who revealed the story said that it was based on sources in the US government.
To his knowledge, in the last two days Ukrainian military fired several short-range ballistic missiles at the Donbass region. The report did not specify the exact launch and targets locations.