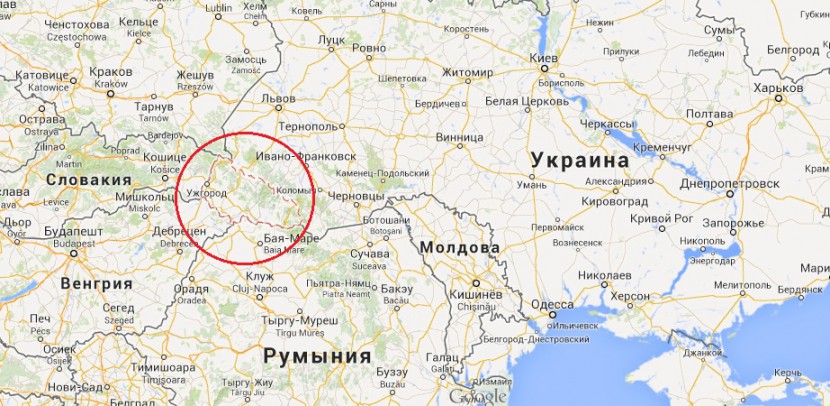 'Pravda.ru' reports that the actions of the protesters against mass military mobilisation in the Transcarpathia region are turning into a full scale uprising. Local residents are blocking the roads, stopping trains and are taking over the control of places of strategic importance. The town of Mukachevo is at the heart of the rebellion. Protesters have also taken actions in the Mukachevo region: villages of Chervenovo, Domboki and Strabichevo, in the Beregove region: villages of Gat and Muzhievo and four towns in the Hustsky region.
On 3rd of August, Dmytri Dzygovbrodsky, a blogger, published the report of Prime Minister of the People's Republic of Carpathian Ruthenia, Peter Getsko, on the current situation in the region.
"Transcarpathia is one step away from a full-blown riot. We will witness what it will grow into, in the next couple of days. People of the People's Republic of Carpathia are against the military mobilisation of its citizens for Kiev's fascist war. Citizens of the People's Republic of Carpathia demand autonomy. Everything is being decided right at this moment. Hopefully, a second front will be opened. I think if this was to happen, it would terrify Kiev and force them to take a step back. Kiev doesn't have the resources to fight the Ruthenians and the Hungarians" - commented Getsko.
'BFM.RU' reports that Alina Eprimyan, a journalist from channel 'Russia Today', has been detained in the Transcarpathia region by representatives of the Ukrainian Security Service, while filming footage of a rally against mobilization that took place in the village of Rakoshino. According to Eprimyan, after a lengthy interrogation, all footage was confiscated and she was deported from the area.