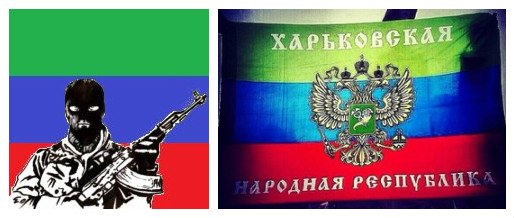 According to briefings from the Novorussian militia, partisans of the Kharkov People's Republic (KhPR) used seized weapons to destroy a large reservoir with fuel near the city of Chuguev. A thousand tons of petroleum products have burned up.
Another target of the partisans was a ZiL-131 army truck transporting military servicemen of the 24th brigade.
The uninjured soldiers almost all ran in different directions, but three of them stayed beside the burning vehicle with their hands high up in the air. The partisans, while remaining hidden in the brush, ordered the surrendering soldiers to move toward them.
The surrendered Ukrainian soldiers explained that, having once been surrounded and trapped, they have decided to fight for the people, rather than against them, and have been waiting for an opportunity to switch sides.
On August 11 the partisan militiamen destroyed a supply convoy near Kharkov. In a vehicle that remained undamaged, the militiamen found US FGM-148 Javelin anti-tank missiles.