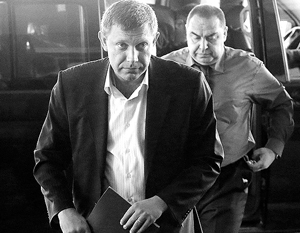 At the meeting of the contact group in Minsk, representatives of Kiev, of Donetsk and Luhansk People's Republics have signed a protocol on ceasefire at 18:00 Moscow time on September 5. This was reported by "Interfax" with reference to a source. The information has been confirmed in DPR press service's Twitter.
It is reported that the document consists of 14 items, which "includes all aspects of control, exchange of captives and other issues."
The meeting of the contact group has begun in Minsk on Friday at about 15:00 MSK. New Russia in the negotiations is represented by the DPR Prime Minister Alexander Zakharchenko DNI and his Luhansk colleague Igor Plotnitsky. Also, representatives of Kiev, the former Ukrainian President Leonid Kuchma and OSCE representatives take part in the meeting.
The Republics intend to put forward their demands to official Kiev. The major of them were presented during the first meeting, which took place on September 1. LPR and DPR demand the recognition of the special status of their territories, the special status for the Russian language, the termination of the military operation of Ukrainian security forces in the south-east of Ukraine and dismissing charges against all militia members and all political prisoners.
The truce starting time written in the protocol is 18:00 Friday, a source in Minsk reported.