Yesterday Donetsk has suffered a missile attack - two powerful explosions sounded in the vicinity of ??Svoboda square. Presumably, the Ukrainian army has struck Donetsk with ballistic missiles "Tochka-U" (Scarab-B).

From the probable site of the explosion a column of smoke in shape of a mushroom is raising, a correspondent of "Interfax" reports from Donetsk.
Two hits in the western districts of the city are proved for certain, but there is unconfirmed information about the third one. Information on casualties or damage has not been reported yet.
Two missiles struck in the vicinity of Svobody square, with a mushroom cloud formed over the area. A hit of a ballistic missile is registered near the township of "Octyabrskaya" mine.

Witnesses specify that it happened at the moment when unloading of the humanitarian aid convoy from Russia has begun.
We remind that in spite of the ceasefire agreement signed in Minsk, the Ukrainian army continues bombardments of Donbas cities.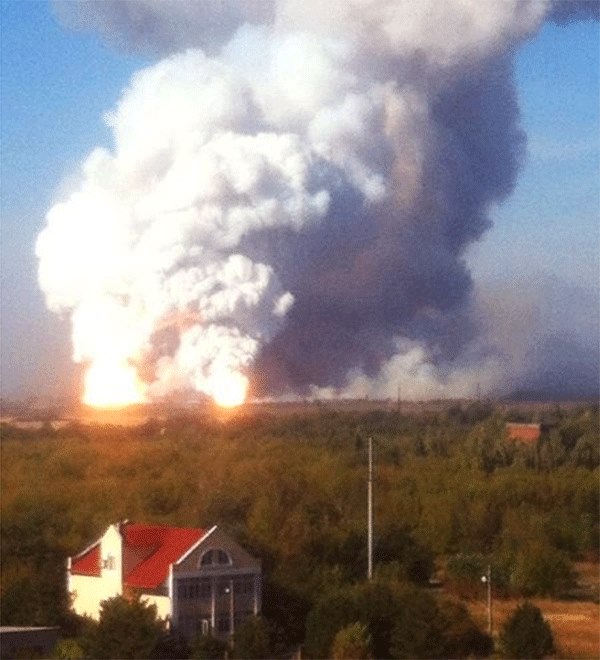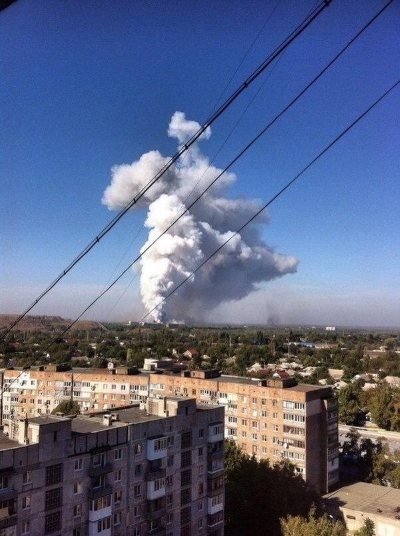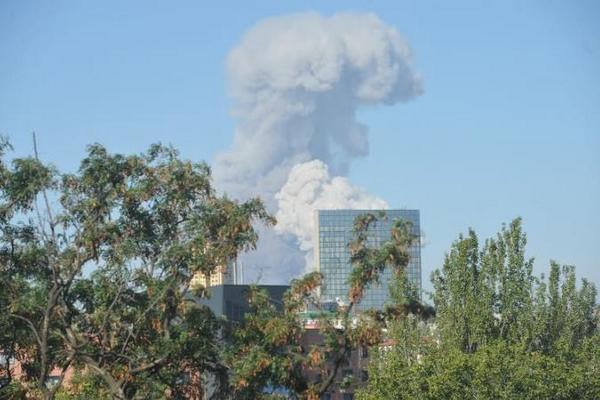 Detailed information of the strikes of the "Tochka-U" missiles launched by the Ukrainian militaries at Donetsk.

The first missile hit the building materials plant "Astor" located to the south of the railway station, the second one exploded near the Skochinskiy mine, the third one - in the warehouses of the state plant of chemical products.

Information on casualties and damage is being specified.

As the DPR press center reminds, since the beginning of "anti-terrorist operation" till the present moment the Ukrainian troops launched 74 missiles 9M79 and 9M79M ("Tochka-U"), 28 of them have been launched at Donetsk and its suburbs.