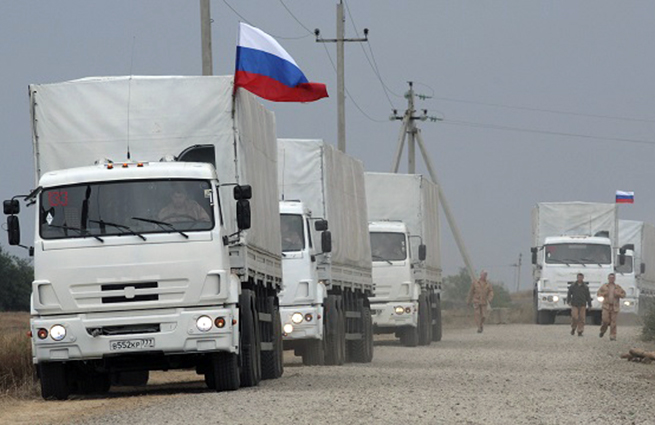 Russian Ministry of Emergency Situations and Ministry of Foreign Affairs are preparing the fourth humanitarian aid convoy for the civilians in south-eastern Ukraine. The deputy head of Ministry of Emergency Situations, Vladimir Stepanov, says that the majority of Russian regions continue to collect aid for the victims of war.
At a meeting of the Committee of public support for south-eastern Ukraine in the Federation Council, Stepanov also stressed that at the moment they are cooperating with the Ministry of Foreign Affairs which will have to agree with the Ukrainian side upon when the convoy can cross the Russian-Ukrainian border.
– We are working with MFA in this direction, humanitarian aid is already being collected, through diplomatic channels it will be decided when to send it, – stressed the deputy minister.
The third humanitarian aid convoy from Russia was the first one that arrived not to Luhansk but to Donetsk, where the humanitarian problems reached critical level: the region experiences interruptions with water supply as well as food shortages.
– As you know, on September 20 another large amount of aid was delivered. It arrived to Donetsk (over 2 thousand tons). This included essentials and more than 600 generators of different kinds, – reminded Stepanov.
It should be noted that with every new convoy, it takes less time to get the approvals for Russian trucks to cross the Ukrainian border. The first convoy was stopped at the checkpoint for about two weeks, but this followed a long negotiations process. The second convoy was agreed upon within three weeks. The last shipment was sent to Donetsk just within a week.
Source