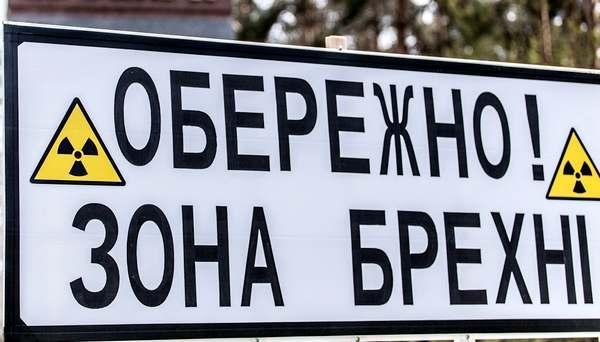 Western media described the use of prohibited weaponry and illegal war tactics by Ukrainian military as "lawful" and "justified" methods of battling "terrorists". Recently uncovered evidence, however, has forced OSCE representatives to confirm facts proving that Ukrainian soldiers and members of punitive battalions are guilty of committing crimes such as execution of civilian population, use of unconventional weapons and torture of prisoners.
Amnesty International issued a report describing crimes committed by the punitive battalion "Aydar", which routinely engaged in kidnapping, torture and abuse of civilians. Very recently, several mass graves have been discovered by international observers. The graves contain remains of civilians and prisoners who have been murdered by Ukrainian punitive forces, many of them with signs of torture. Previously, findings of such "mysterious" mass graves were repeatedly reported by the locals.
Two mobile cremation units have been ordered in Germany to dispose of the remains of soldiers who would later be announced as "missing". Some of the remains in the mass graves were probably destined to be disposed using these cremation units. Many soldiers who were killed in action were buried without issuing any documents that would prove the fact of their death or help locate their remains.
On September 23rd, 322 Ukrainian servicemen were buried in Dnepropetrovsk, only 22 of them could be identified. On September 22nd, 55 unidentified bodies of fallen soldiers were buried in Zaporozhskaya Oblast. Another 11 unidentified soldiers who were killed near Ilovaysk were buried in Dnepropetrovsk on September 11th. The treatment of prisoners who fell into the hands of Ukrainian punitive units that consist of Neo-Nazi militants is another story that deserves special attention.
Alexander, a resident of Donetsk, spent several weeks in captivity after being detained by Ukrainian military. "The first two days they were simply beating me without asking any questions. Then they beat me during interrogations as they passed me from one organization to another. I couldn't answer any of their questions and finally they passed me to the Security Service of Ukraine. There they put me on my knees, pulled a bag over my head and started beating me with their feet. But I was happy to learn that I am in the hands of the Security Service – this meant that I won't be killed during an interrogation."
Mass graves found by OSCE observers near the 22nd mine "Kommunarskaya", which is close to the village of Nizhnyaya Krynka, paints a horrible picture: many victims have their hands tied behind their back and wounds indicating that they were shot in the back of the head. One of such victims is a pregnant woman. Another female victim was beheaded. Bodies discovered in another mass grave nearby show signs of torture and mutilation (one of the victims had his chest and abdomen cut open). Most of the victims appear to have been executed the same way – hands tied, and shot in the back of the head. Four mass graves have been discovered so far in the territories that were under the control of Ukrainian forces. The same picture can be seen everywhere – victims shot in the back of the head, beheaded, mutilated.
Many facts are surfacing suggesting that international crime groups specializing in organ trafficking are operating in Ukraine. It appears that foreign organ transplantation specialists are working in Ukrainian military hospitals. Ukrainian doctors have reported hearing unidentified foreign medical workers in Ukrainian hospitals discussing organ transplantation details over the phone. The discussions involve organs of gravely wounded soldiers.
There are many more examples. In the first few days after the coup d'état in Kiev, one of the "Maydan self-defence units", with approval from Neo-Nazi party leader Oleg Tyagnibok, captured the Baykovo cemetery crematorium in Kiev. Among the members of the "self-defence unit" there were a few doctors who worked closely with Oleg Tyagnibok before they became implicated in a scandal around illegal human organ trade in Europe. After the capture of the crematorium, Kiev experienced a wave of mysterious disappearances. Recent prisoner exchanges between Novorossia and Ukrainian military showed that the latter are attempting to pass civilians for members of militia. The civilians appear to be peaceful Donbass residents from villages in the conflict zone. The truth about what happened to the real militiamen captured by the Ukrainian military, whether they were executed, tortured to death or sold for organs – might not surface for a long time. Unless Europe ceases support for was criminals in Kiev and their Neo-Nazi servants.