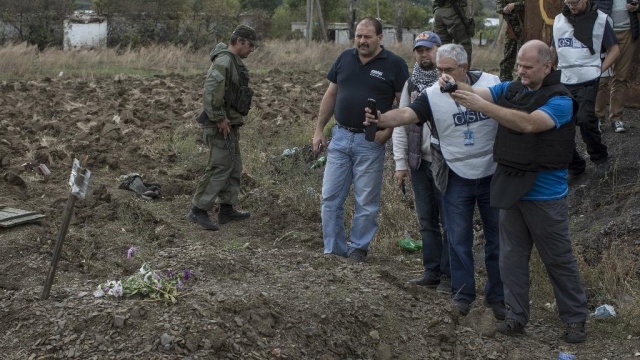 OSCE special representative on combating trafficking in human beings, Madina Jarbussynova, stated there is a possibility that the bodies found in mass graves in the Donbass region could lack internal organs, which could be sold.
She stated this on "112 Ukraine" TV channel.
"At the annual OSCE meeting on the issues of human rights commitments implementation, a representative of a non-governmental group working in this area reported that supposedly in the eastern Ukraine the graves were found, and there is a witness testimony that these bodies lacked internal organs, so the issue about existence of such trade has been raised," – said Jarbussynova.
On September 23, the militia found several graves near Donetsk, where, according to the local residents, the civilians killed by the Ukrainian security forces are buried. DPR prime minister, Alexander Zakharchenko, stated that in three graves about 40 bodies of civilians were already found. At weekend, a group of international observers arrived at to the place.
Representatives of the militia believe that the civilians were killed by the National Guard soldiers of Ukraine: Ukrainian troops were in the village Nizhnaya Krinka since April, and left it on September 21. The Russian Ministry of Foreign Affairs states that "there are very strong reasons" to believe that the National Guard security forces could be involved in killing of the civilians. Kiev denies it.
The representative of Ukrainian Council of National Security and Defense, Andrey Lysenko, said earlier that "no National Guard soldier ever stayed" in this place, but there were other military units.