Military KrAZ and bus "Bogdan" clashed on Monday during the implementation of the rotation. According to preliminary data, the accident was caused by bad weather conditions.

At least 12 National Guard punishers were killed and 18 were injured in a collision of military vehicle with a bus in the area of the so-called special operation in Donbass.

A committee composed of representatives of the military prosecutor's office, the police employees, investigative team of Ministry of Internal Affairs of Ukraine and the command of the National Guard of Ukraine works onthe scene.

The injured punishers were taken to the medical institutions of the city Artyomovsk. They receive necessary medical care there.

According to the latest UN reports, more than 4.7 thousands of civilians became victims of the conflict, more than 10,000 were injured.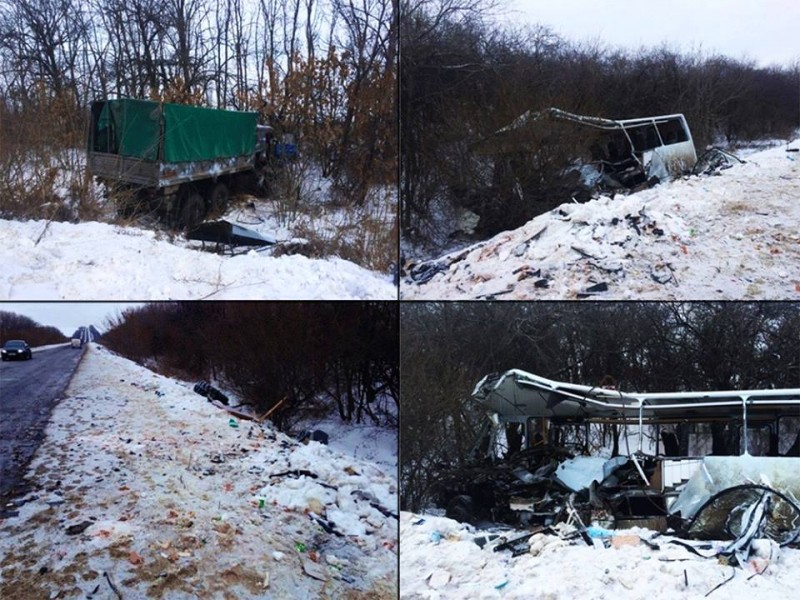 source