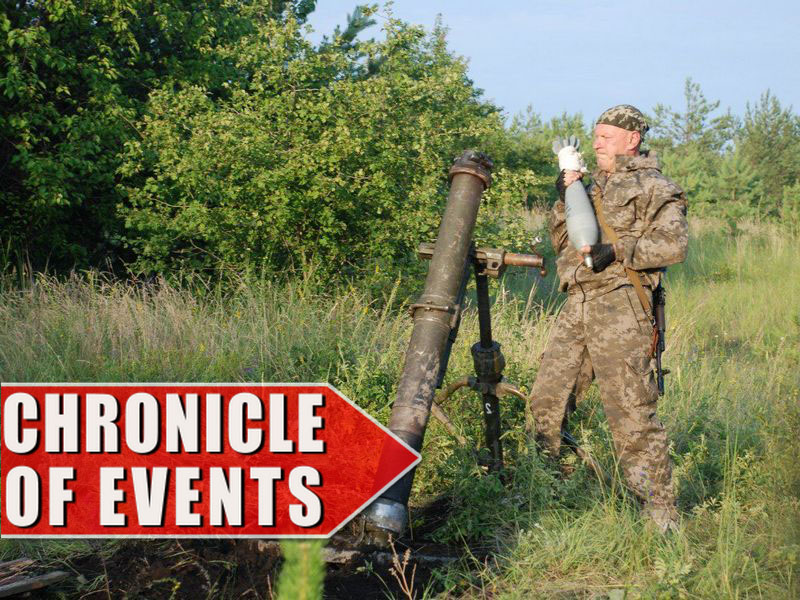 Timely information from the fronts of DPR and LPR, military reports from the Armed Forces of Novorossia, ATO news, photos and videos by military journalists from the flash points of Donbass, topical interviews with leaders of Novorossia.

---
Watch videos of events in Novorossia on Cassad-TV

Collecting help for Novorossia. Charitable Foundation "Global Initiatives"
---
- The war in Novorossia Online 07.11.2015 Chronicle
- The war in Novorossia Online 07.10.2015 Chronicle
- The war in Novorossia Online 07.09.2015 Chronicle
---
18:25 Tank battalion Diesel demonstrated the highest level of crews and the readyness to carry out any military tasks set by the leadership of the People's Republic of Donetsk.

---
17:33 Checkpoint of "Right Sector" near Kiev.

---
16:46 The car seen at the time of Mukachevo shooting was stolen from the Czech Republic.

One of the cars, which can be seen on video during the incident occurred in Mukachevo, is wanted in the Czech Republic from May 1, 2015. The relevant information is on the website of the Czech police.

---
16:23 Map of hostilities and the humanitarian news of Novorossia with guerrilla zones for July 12, 2015.

---
16:00 AFU continue active preparation for the intensified attack on Donbass. On July 12 there was a major redeployment of troops in the Dnipropetrovsk region.

---
15:21 Vostochny village after shelling

---
14:35 The shelling of Textilschik (Donetsk)

---
13:11 Graham Phillips: The remains of MH17 Boeing

---
11:25 Brigade "Prizrak" defending Donbass

---
10:49 Donetsk. AFU shell the airport area from Peski. Spartak - infantry fighting with artillery and mortars. Also at 00:10 of July 13 shooting battle was heard in Peski.

---
9:17 Map of hostilities and the humanitarian news of Novorossia with the guerrilla zones for July 10-11, 2015