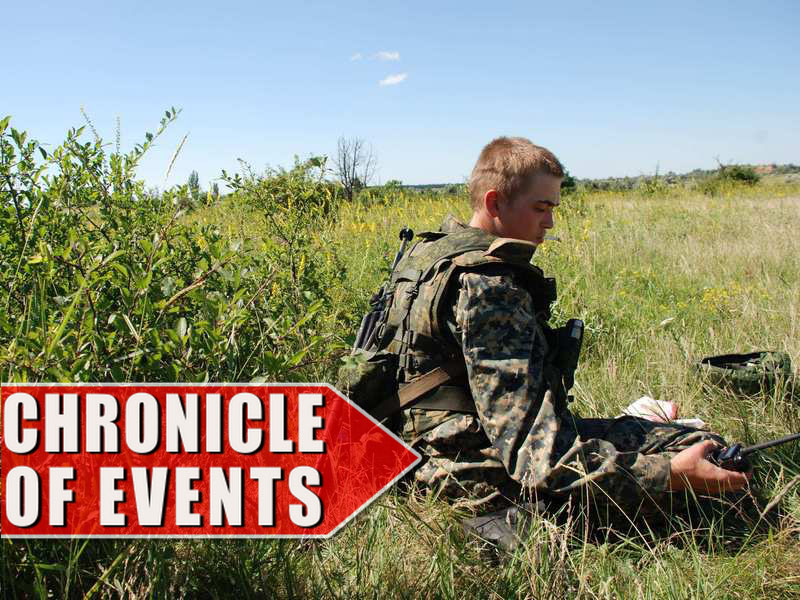 Timely information from the fronts of DPR and LPR, military reports from the Armed Forces of Novorossia, ATO news, photos and videos by military journalists from the flash points of Donbass, topical interviews with leaders of Novorossia.

---
Watch videos of events in Novorossia on Cassad-TV

Collecting help for Novorossia. Charitable Foundation "Global Initiatives"
---
- The war in Novorossia Online 07.15.2015 Chronicle
- The war in Novorossia Online 07.14.2015 Chronicle
- The war in Novorossia Online 07.13.2015 Chronicle
---
20:47 Tankers of the sixth motorized rifle regiment battalion of the LPR People's Militia Army Corps completed executing tasks during the second day of training at firing ranges.

---
20:12 Roundup of the day for July 15-16, 2015
1. The situation over the last day in the DPR and the LPR.
2. Poroshenko ready to give the DPR and LPR special status.
3. All the armed people in Ukraine to be equated to terrorists.
4. EC regarded as a threat the refusal to transit gas through Ukraine.
5. Two "Berkut" men judged in Kiev.
6. Events in Mukachevo scared away foreign tourists.
7. Streets and museums being renamed in Ukraine.

---
19:42 DPR asked BRICS to impose sanctions against the political elite and the economic sector of Ukraine involved in the conflict in Donbass. This was stated by Chairman of the DPR National Council Andrei Purgin.


"Ukrainian armed forces continue massive shelling of the DPR and LPR territory, destroying houses, hospitals and killing civilians each day - Purgin said. - I appeal to the leaders of the BRICS with the requirement to impose sanctions against officials and companies of Ukraine involved in the terror of Donbass people".
---
19:23 Staromikhailovka neuropsychiatric boarding - the consequences of attacks.

---
17:59 AFU howitzer-propelled Division of the 93th SMB firing with AGL 2S3 "Akatsia". Date and place of the shooting are unknown.

---
16:35 AFU ICV firing at militia

---
15:50 The results of the shelling of Gorlovka by the AFU on 15.07.2015. Garages "Shakhtar"

---
14:27 Map of hostilities and the humanitarian news of Novorossia with guerrilla zones for July 15, 2015

---
13:49 Gorlovka on fire. July 15, 2015, 21:45

---
12:37 The village Spartak in Yasinovataya district was shelled by Ukrainian security officials in the night of July 16. This was reported today by the head of Yasinovataya city administration Yury Korsar.


"They fired at Spartak all night long. Details about the possible destruction were not provided, but I know that there are no casualties among the population ", - the mayor said.
According to Korsar, the firing was allegedly conducted from the village of Peski.
---
9:09 Map of hostilities in Novorossia on July 14 (from warindonbass)