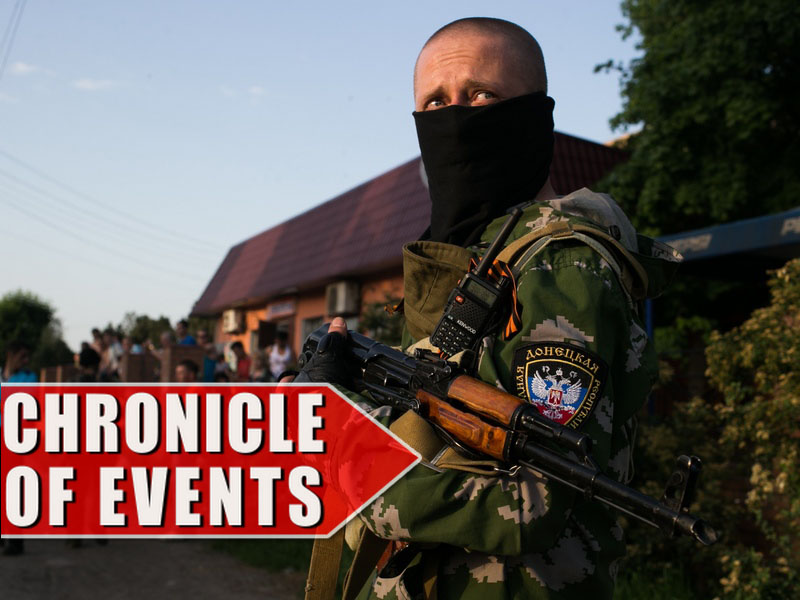 Timely information from the fronts of DPR and LPR, military reports from the Armed Forces of Novorossia, ATO news, photos and videos by military journalists from the flash points of Donbass, topical interviews with leaders of Novorossia.

---
Watch videos of events in Novorossia on Cassad-TV

Collecting help for Novorossia. Charitable Foundation "Global Initiatives"
---
- The war in Novorossia Online 07.26.2015 Chronicle
- The war in Novorossia Online 07.24.2015 Chronicle
- The war in Novorossia Online 07.23.2015 Chronicle
---
18:55 Destroyed AFU tank. Tank was destroyed with ATGM-9 by militiaman with the call sign "Seal".


---
17:57 Military and humanitarian map of Novorossia and the south of Ukraine for July 25-26


---
16:38 Roundup of the day for July 26-27, 2015
1. The situation over the last day in the DPR and the LPR.
2. Kharkov zonal department of law and order military service will receive the batch of ICVs Saxon and Hammer.
3. "Aidar" battalion to leave the city Schastye.
4. Ukraine to ban French deputies from entering.
5. Branch of the Savings Bank in the center of Lviv bombarded with "Molotov cocktails."
6. Elections in Chernigov.
7. The car of the head of CCU got into a car accident.

---
10:30 Budyonovsky district of Donetsk. Ignition of apartment house by gunfire

---
10:05 Donetsk after shelling. The village Yevdokiyevka, Budyonovsky district


---
9:07 Military and humanitarian map of Novorossia and the south of Ukraine for July 23-24