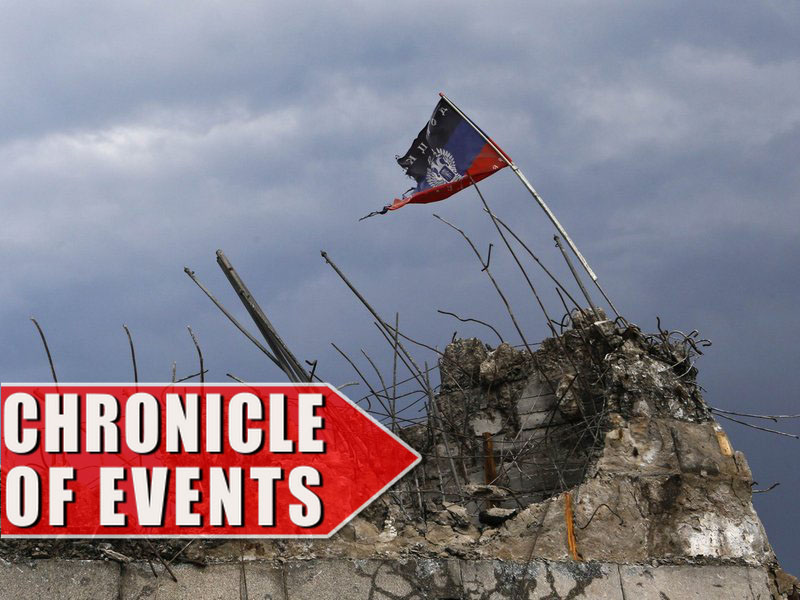 Timely information from the fronts of DPR and LPR, military reports from the Armed Forces of Novorossia, ATO news, photos and videos by military journalists from the flash points of Donbass, topical interviews with leaders of Novorossia.

---
Watch videos of events in Novorossia on Cassad-TV

Collecting help for Novorossia. Charitable Foundation "Global Initiatives"
---
- The war in Novorossia Online 07.28.2015 Chronicle
- The war in Novorossia Online 07.27.2015 Chronicle
- The war in Novorossia Online 07.26.2015 Chronicle
---
18:32 Roundup of the day for July 28-29, 2015
1. The situation over the past day in DPR and LPR.
2. Plan "B" of the Foreign Ministry of Ukraine.
3. Ukraine will reserve an immediate response.
4. Orthodox priest died without regaining consciousness.
5. Soldiers of the "Aidar" battalion started a brawl in the village near Dnepropetrovsk.
6. Viktor Yanukovych is ready to videoconference to testify to the Ukrainian investigators.

---
15:59 According to the Center for operational cooperation, Donetsk (Abakumov, holiday village, Peski side) was shelled from the standpoint of the Ukrainian military at Nevelskoye at 04:00 am.



the front line and landmarks on the map are conditional
---
12:08 Military and humanitarian map of Novorossia and the south of Ukraine for July 27-28.


---
11:43 Grisha - Special Report # 20 - Donetsk Airport - New terminal.

---
11:11 Drones - winged "eyes".

---
9:51 Photo by Yegor Zemtsov. Damaged Ukrainian repair machinery base in Avdeyevka.